Residual stress measurements by hole drilling in accordance with ASTM E8372013
ASTM E837 describes a genuine test method for determining residual stresses by using the hole-drilling strain-gauge method - the only complete standard on residual stress measurements available worldwide. In this webinar, you will learn more about the EVAL software upgrade in accordance with the new version of the ASTM E837 standard. EVAL is analysis software for use with MTS3000, the automatic instrument for measuring residual stresses.
This webinar was originally presented on January 27, 2015.
Presenter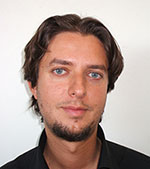 Alessio Benincasa
Sales & Product Manager
SINT Technology srl
Login
Sofort Zugriff auf alle Downloads
***Haben Sie bereits einen bestehenden HBMshop-Zugang, können Sie sich mit diesem wie gewohnt anmelden.