HBM Academy training and workshops
Measurement engineers throughout the world value the training and workshops of the HBM Academy that include competent lecturers, practice-oriented knowledge, versatile applications and more.
You too can benefit from the various training offered by HBM Academy. They cover all aspects of data acquisition, strain-gauge measurement and the professional analysis of measurement data.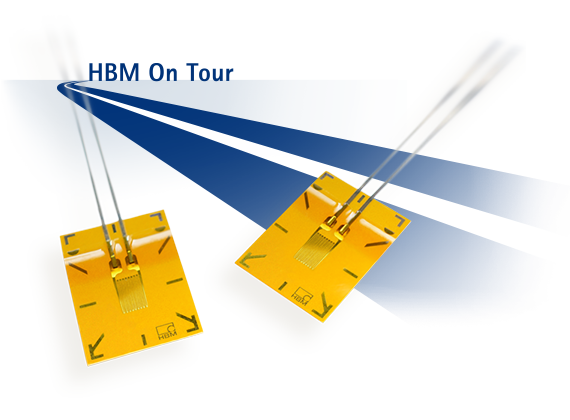 HBM on Tour 2017 Schedule is Now Available
HBM on Tour teaches the basic principles of measurement technology in theory and practice, offering real application examples and hands-on discussions. Click here to see our schedule.
Register now for one of our free webinars
Get useful information on new measurement technologies as well as tips for your application from our free live and on-demand webinars. See all webinar topics and dates here.
On-site training: We bring the expertise to you
Please contact the HBM Academy team in the U.S. or in Germany if you are interested in HBM Academy creating an on-site training course specifically tailored to your company's needs.
Contact the HBM Academy Team in the US
Attendee feedback
"The training I attended was a good mix of presentation and hands-on applications. Afterwards, I was able to setup an actual data collection system and step through the process of acquiring data. I even carried my training materials with me to the field and used them several times while performing system setup and testing."
Cody F.
John Deere
(Dubuque, Iowa)


---

"Very good - as a relatively new Genesis and Perception user, it was great to get a comprehensive view of all of the features and capabilities, as well as how others are using them."
Brian T.
Institute of Electrical and Electronics Engineers
(Orlando, Florida)