HBK Testing Solutions for Secure and Affordable Advanced Air Mobility
Advanced Air Mobility (AAM) is reshaping the future of the aviation market, by providing safe, affordable, and secure all-electric or hybrid-electric powered aviation transportation systems across various commercial, civil and defence uses. Starting with Urban Air Mobility (UAM), electric vertical take-off and landing (eVTOL), air taxis, or electric conventional-takeoff-and-landing aircrafts (eCTOLs), Electric Aircraft (EA) can be used for local, regional, interregional, or urban applications in order to travel, transport cargo, for training purposes or other services. Today's concepts are becoming tomorrow's solutions.
The basic concept is the same: electric, lightweight, long range, runway independent and highly automated. To bring electric aircraft concepts to the global markets a variety of stakeholders are partnering together to look at different technologies, which need to meet the high safety standards of the Federal Aviation Association (FAA) or the European Union Aviation Safety Agency (EASA) – new standards are already under development.
HBK has a successful record adding value to aircraft projects by not only by providing tools for measurement, testing and data evaluation, but also helping with aircraft know-how, experience, and professional project management.
"HBK helped us not only with to-the-point measurement instrumentation for our structural durability and electric propulsion testing, but also with deep application expertise and experience. They made our project their own project and have been very responsive and supportive in every respect."

- eVTOL customer, US
HBK is Your Reliable and Experienced Partner for Solving Your Challenges
Work together with HBK experts to develop and build electrified aircraft. Reach your most ambitious goals: with high level of structural integrity, powerful and efficient propulsion paired with safe energy storage, lowest noise emissions, and much more.


Reliable Test Equipment for Any Test
DAQ solution matching your system responsibility: structure, propulsion, acoustics
High signal quality for mechanical, electrical, thermal and acoustic analysis
High environmental robustness (altitude, temperature, humidity, shock, vibration, etc
Significantly reduced cabling due to distributable system concepts


Experience You Can Rely On
First-hand expertise in aircraft design and validation
Service offering accelerating your validation process
Seamless measurement chains – from sensor to result
Scalable data acquisition solutions for any channel number

Clear user interface ensuring ease of use at all major steps
Centralized or distributed system topologies giving maximum flexibility
Extendable and expandable for future-proof investment
Automation of data processing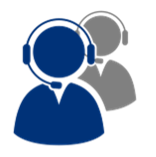 Going the Extra Mile: Supplementary Service and Support
Our service and support team will assist you in all issues regarding test and measurement applications. We offer:
Contact Our Expert, Gianmarco Sironi
If you have any questions regarding Advanced Air Mobility, we are here to support you.
Gianmarco Sironi is one of HBK's application experts for aircraft design and validation. He gained his knowledge from 10 years of direct hands-on vertical-lift experience in engineering and testing. Since he joined HBK he has managed many global projects for the aircraft industry.
If you have any questions regarding our offering, please get in touch with Gianmarco.
HBK Solutions for Various Testing Needs
HBK Applications for Advanced Air Mobility