HBK Testing Solutions for Secure and Affordable Advanced Air Mobility
Due to the reshape of the aviation market, an increasing number of hybrid and all-electric aircraft are striving to enter commercial airspace. The main reason for this is primarily to relieve existing urban transport systems, where sustainability and cost savings are also important. The term urban air mobility (UAM) covers mainly electric vertical take-off and landing aircraft (eVTOL), and so-called air taxis. However, electric conventional take-off and landing aircraft (eCTOL), electric aircraft for regional and interregional travel, for cargo transport and rescue operations and training purposes must also be approved and established. All electric aircrafts are expected to meet similar specifications and must be safe, efficient (electric and lightweight), quiet, fast, and cost-effective.
To establish global concepts for electric aircraft, manufacturers and stakeholders are collaborating and investigating different technologies that meet the high safety standards of the US Federal Aviation Association (FAA) or the European Union Aviation Safety Agency (EASA). The campaign around Advanced Air Mobility (AAM) in the US is focused on establishing key aspects such as standardization, certification and accelerating the introduction of innovative aviation technologies.
HBK has a successful record adding value to aircraft projects and adds real value to the development and validation process by providing tools for measurement, testing, and data evaluation. HBK addresses the following aspects:
Sensor technology for validation or embedding (OEM)

Structural integrity via life cycle simulation and structural analysis via fatigue testing (full-scale, components, material testing)

Noise analysis, as well as noise source location (interior, exterior)

Analysis of electric drives, battery pack or fuel cell

Thermal analysis

Mobile measurement data acquisition (in-flight recording).
Support with expertise and professional project management makes HBK the ideal partner when it comes to validation of your new concepts.
"HBK helped us not only with to-the-point measurement instrumentation for our structural durability and electric propulsion testing, but also with deep application expertise and experience. They made our project their own project and have been very responsive and supportive in every respect."

- eVTOL customer, US
HBK is Your Reliable and Experienced Partner for Solving Your Challenges
Develop and validate electric aircraft in collaboration with HBK experts. Achieve your most ambitious goals including structural integrity, powerful and efficient propulsion combined with reliable energy storage, low noise emissions and much more.


Reliable Measurement Systems for Any Type of Test
DAQ solution matching your system responsibilities: structural, drive, acoustics
High signal quality for mechanical, electrical, thermal and acoustic analysis
High resistance to environmental influences (altitude, temperature, humidity, shock, vibration)


Experience You Can Rely On
First-hand expertise in aircraft design validation
Services that accelerate your validation process
Seamless measurement chains – from sensor to results you can trust
Scalable data acquisition solutions for up to 20,000 channels

Clear user interface for easy operation during all important steps
Centralized or distributed system topologies giving maximum flexibility
Expandable and upgradeable for future-proof investments
Automated data analytics and collaboration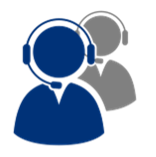 Going the Extra Mile: Supplementary Service and Support
Our service and support team will assist you in all issues regarding test and measurement applications. We offer:
Contact Our Expert, Gianmarco Sironi
If you have any questions regarding Advanced Air Mobility, we are here to support you.
Gianmarco Sironi is one of HBK's application experts for aircraft design and validation. He gained his knowledge from 10 years of direct hands-on vertical-lift experience in engineering and testing. Since he joined HBK he has managed many global projects for the aircraft industry.
If you have any questions regarding our offering, please get in touch with Gianmarco.
HBK Solutions for Various Testing Needs
HBK Applications for Advanced Air Mobility