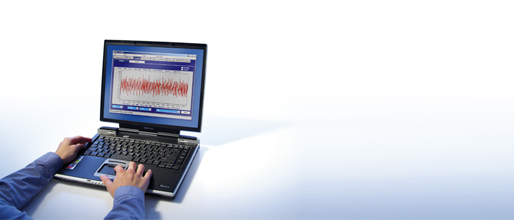 Easy Control of Dynamic Measurement Tasks: The AED_Panel32 Software.
The intuitive panel software enables you to set up all parameters for your measurement.
More Features:
Calibration of the scale
Selection of bus address and baud rate
Entry of four limit values including hysteresis
Graphical analysis and visualization of results
Use the integrated graphics function to clearly visualize the behavior of the weighing process. In addition, you have several analysis functions at hand, like the Fast Fourier Transform for frequency analysis. This function enables you to analyze the vibration behavior of mechanical interference sources.
Your Benefits at a Glance:
Clear PC panel software with graphical, Windows®-based
user interface
Visualization of measurement and control signals
Comprehensive set of commands for diagnosis functions during operation
All functions can be controlled via PC
Integrated documentation of the setup parameters
Version 3.4
The new AED_Panel32 version 3.4 makes setting up parameters for your weighing applications even easier. Version 3.4 supports multi-head product weighers, too, and offers enhanced checkweigher functions, additional filter modes and new design elements.
50 Digital Filters Provide Protection Against Interference
Selectable filters eliminate undesired background signals resulting, for example, from vibrations or temperature effects. Results from static and dynamic measurements can thus be optimized.
The digital filters provide even more benefits…
Maximum throughput, fast settling of measured values
Interference-proof, correct and reliable operation
Cost savings, because no damping elements are required
Digital data acquisition in highly dynamic processes - using FIT® and AED
Use the powerful AED_Panel32 software for processing complex data from your weighing technology applications: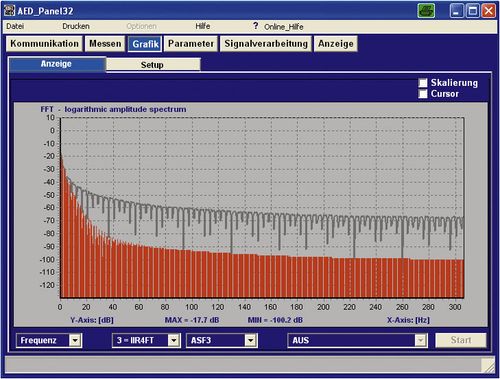 Frequency analysis for analyzing the measurement signals quickly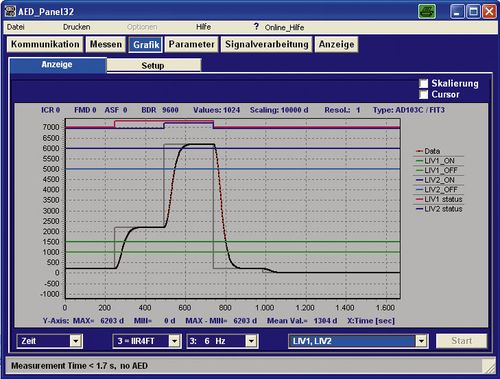 Clear:The measurement signal within the tolerance band of limit values and trigger functions