Rugged Data Acquisition System for Measurements in Mobile and Harsh Environments
The Somat product family of data acquisition systems including the NEW Somat eDAQXR, eDAQ, eDAQlite and SomatXR have been developed for harsh environments, whether you are testing off road construction vehicles, agriculture equipment, or for lab applications with extreme temperatures, oils, dirt, or other harsh conditions. Each application has different topology requirements, and with the Somat products you can decide which offers the right measurement system for your application. These topology requirements may be centralized, distributed, or a combination of both.
eDAQXR / eDAQ
With 30 years of experience in rugged mobile DAQ, the eDAQXR is the next generation platform that offers stand-alone functionality, meaning the system has onboard memory the tests can be setup with a PC, but the data can be collected to the onboard memory without being connected to a PC. After the test is complete, whether that's 5 minutes, or 5 weeks, the data can be downloaded to your PC for post collection analysis.
More information
eDAQXR-lite / eDAQlite
The eDAQXR-lite (coming soon) is the smaller version of the eDAQXR. It is the small stand-alone system with the same power as the full size eDAQXR, designed ideally for applications with smaller channel count tests, or to monitor many different vehicles, or locations. Just like the full size eDAQXR , the eDAQXR-lite can be used for attended, and unattended testing.
More information
SomatXR
The SomatXR modular data acquisition system allows the connection of sensors based on various transducer technologies and provides solutions to both interactive vehicle tests and unattended long-term tests in harsh environments. SomatXR signal conditioner modules can also be used with eDAQXR and eDAQXR-lite as satellite units.
More information
Attention eDAQ and eDAQlite customers: Migrate your existing eDAQ or eDAQlite to the new eDAQXR and eDAQXR-lite platform and take advantage of the powerful browser based software that includes sensor database support, versatile real time strip charts, and other displays, including push notifications so your system can let you know when you should check on your test.


Rugged design
Engineered for use in harsh environments
Shock and vibration proof
Utilization in an expanded temperature range
High degree of protection against dust and water


Flexible system configuration
Centralized measurement systems for a compact test setup
Distributed measurement systems for flexible module positioning
Mixed topologies for maximum flexibility


For any type of mobile testing
Data acquisition systems for interactive and stand-alone mobile testing
Testing of cars, trucks, and rail vehicles
RLDA (road load data acquisition), vehicle dynamics, functional tests, etc.

Agriculture and Construction Machinery
Mobile acquisition of loads acting on mechanical vehicle components over their complete life cycle (load data acquisition)
Testing of special vehicle functions and accessories (interchangeable tools and devices)
Monitoring of complete vehicles during use in extreme environments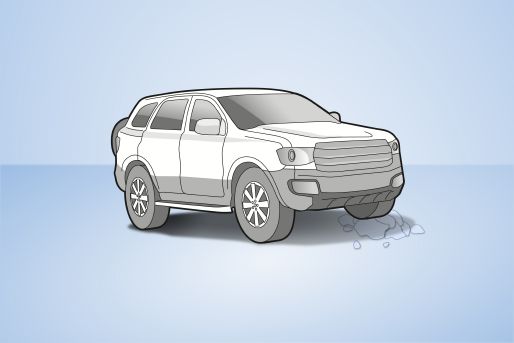 Road Vehicles (Cars, Trucks and Motorcycles)
Mobile acquisition of load on mechanical components on bad road surfaces or track (RLDA)
Testing of vehicle dynamics (ride and handling), functional and brake testing
Monitoring of complete vehicles

Railroad Testing
Distributed measurements on passenger and freight trains with multiple railroad cars
Mobile data acquisition in rail transport such as test and acceptance runs
Monitoring of complete trains or track sections
HBM Somat Mobile Data Acquisition Systems: