Downloads for catman Data Acquisition Software
| Title | Description | Date | Version | Size | Related Documents |
| --- | --- | --- | --- | --- | --- |
| catman Easy / AP / PostProcess | Software for data acquisition, visualization, analysis and reporting of measurement data for your PC or QuantumX/SomatXR Data Recorder. | 05/2022 | 5.5.3 | 381 MB | Release Notes |
| Plugin for DIAdem / catman | This plugin allows you to open .bin files from HBM catman directly in DIAdem. | 07/2013 | 1.9.0 | 74 KB | |
Some of the New Features in catman Version 5.5 and 5.4
As previously announced, catman version 5.5.1 adapts the supported devices. That's why the USB port of MGCplus, CANHEADdirect and eDAQ/eDAQ-lite can no longer be used together with catman.
For further new functions and details, please refer to the Release Notes.
Find all catman data acquisition software downloads from version 5.0.1 onwards in our download archive.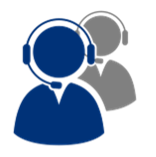 Going the Extra Mile: Our Excellent Software Maintenance
Our professional technical support center will assist you by email, telephone and/or remote
Twelve-month software maintenance package included after purchase
Upgrades & Updates free of charge during the maintenance contract period
Get your catman knowledge up to date with our HBK Academy and benefit from a 15% discount after purchase