Z6M and Z6AM Weighing Modules for Precise Weighing up to 500 kg
The Z6M and Z6AM weighing modules come with HBM's high-quality series Z6F load cells and allow very precise measurement. They are ideal for use in the food, building, and pharmaceutical industries. Sturdy design and capacity up to 500 kg ensure stability of tanks and silos. The Z6M and Z6AM have self-centering rocker pins that ensure optimal force application. They allow fast and easy integration owing to pre-assembled load cells. The module is immediately ready for use, maintenance-free, and can be used in legal-for-trade applications.
Accuracy class: up to C6
Max. capacity: up to 500 kg
Precise weighing with HBM's high-quality series Z6 load cell
Suitable for legal-for-trade applications as per OIML R60
Ideal force application due to self-centering rocker pin


Precise measurement results owing to HBM's high-quality load cells and rocker pin construction
Reliable, maintenance-free operation
Easy assembly facilitated by mounting holes
Immediately ready for use due to pre-assembled load cell
Reliable owing to robust, metal-braid ground cable


Instantly ready for use, thanks to pre-installed load cell
Suitable for use in industrial applications
Sturdy design: Galvanized or stainless steel
Can be loaded with up to 1.5 times its capacity
Many variants with different cable lengths and capacities are available


Practice-oriented application with matching accessories, backed by decades of experience in the application
Z6M Weighing Module — Space-Saving Due to Low Height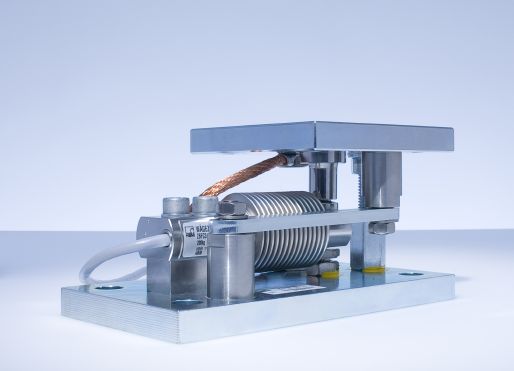 The Z6M weighing module measures precisely up to C3 accuracy class. It is suitable, for example, for weighing building and bulk materials. With a height of only 93.3 mm, the Z6M is extremely flat—ideal for applications with space constraints. Due to its anti-liftoff device and stay rod, the Z6M offers complete stability, even in case of strong lateral forces. An explosion-proof IECEx/ATEX weighing module stainless steel version is also available for use in industrial environments.
Series Z6F load cells provide high-quality results up to C3 accuracy class
Five maximum capacities ranging between 30 kg and 500 kg are available
High stability owing to anti-liftoff device and stay rod
Space saving due to its very low height of construction, only 93.6 mm
Explosion-proof, in accordance with IECEx/ATEX
Z6AM Weighing Module — Highest Precision on the Market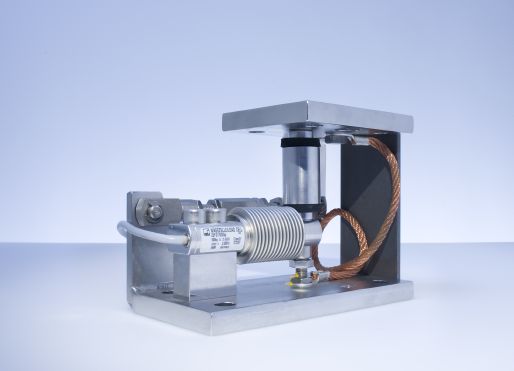 The Z6AM weighing module attains C6 accuracy class and thus offers precision that is unique in the industry. It is suited for use in demanding weighing tasks, for example in the pharmaceutical industry. Its robust stay rod ensures smooth operation, even in case of strong vibrations occurring, for example in mixing plants. An internationally certified explosion-proof version of the Z6AM is available for worldwide use. The Z6AM can be retrofitted with an anti-liftoff device to ensure even higher stability.
Series Z6F load cells ensure precise measurement up to C6 accuracy class
Four maximum capacities ranging between 50 kg and 500 kg are available
Explosion-proof in compliance with international standards (IECEx/ATEX, FM)
Lateral force compensation due to robust stay rod
Retrofitting with anti-liftoff device is possible
Z6M/Z6AM Weighing Modules Product Literature
Title / Description
Language
Products
Language
Content Types
Data Sheets
Z6/M - спецификация
Russian
Z6 - Caractéristiques techniques
French
Z6 - Folha de dados
Portuguese
Z6 - Hoja de características
Spanish
Z6 - 데이터 시트
Korean
Z6 - データシート
Japanese
Z6 - 数据表
Simplified Chinese
Z6/M - Data Sheet
English
Z6/M - Datenblatt
German
Z6/M - Prospetto dati
Italian
Z6/M - データシート
Japanese
Z6/M - 数据表
Chinese
Z6AM - Data Sheet
English
Z6AM - Datenblatt
German
Z6AM - Prospetto dati
Italian
Z6AM - спецификация
Russian
Z6AM - 数据表
Chinese
Brochures
HBM weighing technology for industry - Brochure
English
Industrielle Wägetechnik von HBM - Broschüre
German
Tecnologia di pesatura industriale della HBM - Opuscolo
Italian
Mounting Instructions
Z6/M - Istruzioni di montaggio
Italian
Z6/M - Mounting instructions
French, German, English
Z6/M - Руководство по эксплуатации
Russian
Z6AM - Mounting instructions
French, German, English
Z6AM - Инструкция по монтажу
Russian
Certificates
EU-Baumusterprüfbescheinigung – BVS 13 ATEX E 108 X
German
EU-Type Examination Certificate – BVS 13 ATEX E 108 X
English
FM-Certificate of conformity – FM 18 CA 0144 X
English
FM-Certificate of conformity – FM 18 US 0176 X
English
Declaration of Conformity
Z6F, Z6R - EU Declaration of Conformity
Multilanguage
Explosion Protection: Declaration of Conformity
C16/C2/U2A/C2A/HLC/PW15/PW25/PW27/PW29/RSC/RTN/Z6/Z6R/Z16 - UK Declaration of Conformity


Ex IIG for zone 2 and Ex IID for zone 21

English
C16/C2/U2A/C2A/HLC/PW15AH/PW25/PW27/PW29/PW4L/RSC/RTN/Z6/Z6R/Z7/Z16/PW10/PW12/PW15/PW16/PW22/PWS/SP4 - EU Declaration of Conformity


Ex IIG for zone 1 and Ex IID for zone 21

Multilanguage
C16/C2/U2A/C2A/HLC/PW15AH/PW25/PW27/PW29/PW4L/RSC/RTN/Z6/Z6R/Z7/Z16/PW10/PW12/PW15/PW16/PW22/PWS/SP4 - UK Declaration of Conformity


Ex IIG for zone 1 and Ex IID for zone 21

English
Explosion Protection: Safety Instructions
ATEX / IECEx Zone 1/21 – Ex i - Safety Instructions


II 2G Ex ia IIC T6/T4 Gb / II 2D Ex ia IIIC T125°C Db

English, German, Spanish, French, Italian, Portuguese
ATEX / IECEx Zone 2/21 + Zone 2/22 - Safety Instructions


II 3G Ex ec IIC T6/T4 Gc / II 2D Ex tb IIIC T125°C Db IP67

II 3G Ex ec IIC T6/T4 Gc / II 3D Ex tc IIIC T125°C Dc IP67

English, German, Spanish, French, Italian, Portuguese