WE2111 Legal-for-Trade Indicator Option for Heavy-Duty Applications
Please note: WE2111 will be sold until December 2018 only. Please check out HBM's new high-performing weighing terminal WTX110-A!
WTX110-A: Robust and Legal for Trade Weighing Terminal
The high-performance WTX110-A weighing terminal is suited perfectly for static or dynamic filling or dosing tasks. It comes with a robust stainless steel housing and is IP69K certified. This makes it the ideal choice for industrial and legal for trade weighing applications in harsh environments or for products with strict hygiene requirements. Industries such as food, pharmaceutical, and chemical will especially and greatly benefit from these cutting-edge features.
WTX110-A can be connected to any analog load cell. Its high-class TFT color display and intuitive PanelX weighing software allow easy and comfortable on-site operation – all at an outstanding price-performance ratio!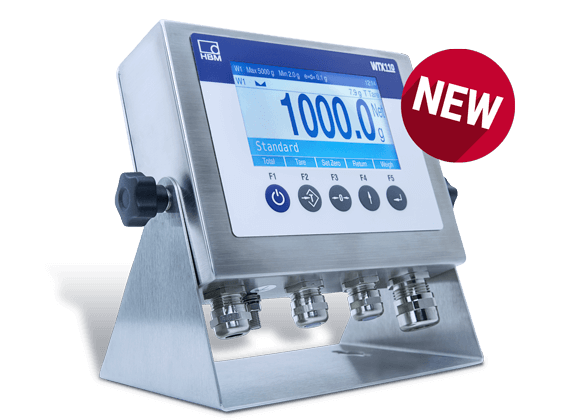 WE2111 Product literature