Mobile Data Acquisition and Field Testing
Vehicles and their components undergo numerous test runs from the conception of the idea to when they are ready for production: from "virtual load tests" conducted on a computer through tests in test stands to mobile tests in the field:
Under test, vehicles and components are subjected to real conditions of use. They are sometimes exposed to extreme ambient ground and temperature or humidity conditions. Whether you are testing passenger cars, commercial vehicles, military vehicles, or trains, each vehicle places special demands on field testing and requires testing in line with the target application.
Flexible Testing and Measuring
HBM provides flexible testing and measuring solutions for deployment in mobile data acquisition:
The perfect setup offering the complete analog measurement chain from strain gauges through acceleration transducers to all kind of different physical quantities. But it is also facilitating the acquisition of the right DAQ interfaces integrating telemetry like wheel force transducers (WFT) or modular telemetry solutions measuring on axles. So, it is possible to integrate distance and height lasers in addition to position and kinematics by a GNSS / IMU sensor, as well as video camera, steering wheel sensors or biometric sensors.
Scalable mobile Data Recorders in standard QuantumX or ruggedized SomatXR format, optimized for utilization in harsh environments allowing reliable and safe acquisition of data.
Users benefit from user-friendly, complete solutions for mobile data acquisition and testing or monitoring.
Your Benefits

Reliable Test Equipment for Harsh Environmental Testing
High signal quality due to noise robust technology
Wide temperature range: -40 to +80 °C, dew point resistant
High degree of protection against dust, dirt and water (IP65/IP67)
Vibration-proof up to min. 10 g (MIL-STD210 grade)
Shock-proof up to 75 g (MIL-STD210 grade)
Significantly reduced cabling and cost due to distributable system concepts


Everything from a Single Source
Large selection of transducers
Complete and perfectly matching measurement chains
Scalable rugged data acquisition solutions for any channel size
Powerful software solutions with
- catman for visualizing and analysing acquired data in field and lab
- Aqira to accelerate decision making with faster analysis and data research


Clear user interface ensures ease of use in all major steps
Centralized or distributed system topologies allows for a maximum flexibility
Scalable and expandable for future-proof investments
Stand-alone touch screen operation without a PC possible
Automation of testing with scripting functionality in the data recorder
Attended or unattended black-box recording
Mobile Data Acquisition - Test Environments
Road Load Data Acquisition (RLDA)
The testing method mainly on test tracks in proving grounds, measures vehicle response to typical load cases. This includes essential vehicle and driving parameters, such as mass, inertia, air and rolling resistance, road characteristics, and vehicle speed. Typical tracks to measure the load are Belgian pave, axle bumps, sine waves, rough tracks, ramps, gravel pits, and many more variants.
Powertrain, transmission and overall drivetrain performance testing is still part of mobile testing campaigns. They truly test acceleration 0 ­– 100 km/h running on straight tracks, high-speed ovals or hill tracks. To analyse the efficiency of electric vehicles, true field trials like the globally harmonized WLTP (2015) are in place and are necessary to be tested. These trials include parameters from the vehicle bus, the global navigation satellite system (GNSS), and a video capture of the driving scenario.
Vehicle Dynamics, Brakes (ABS, ESP), Tires, Advanced Driver Assistance (ADAS) and Autonomous Vehicle Testing
These applications are among the most demanding jobs in mobile vehicle testing. They include measuring inertia of the vehicle, wheel forces, ride and handling of the vehicle. Often, this goes in combination with braking from different speeds to zero, with tire testing, steady-state circular course driving or double lane change tests.
All kinds of longitudinal and transverse dynamics are captured. The tests are executed by test drivers, robots, or autonomous vehicle setups and follow ISO standardized test procedures for maximum repeatability and traceability. Often, they're combined with homologation tests.
After completing vehicle development, the vehicle is subjected to a so-called Endurance Testing.
In this test procedure, all load parameters are run down thermally and electrically and are undergoing testing in extreme environments from several hours to several months.
Discover catman DAQ Software - Scroll Through the Gallery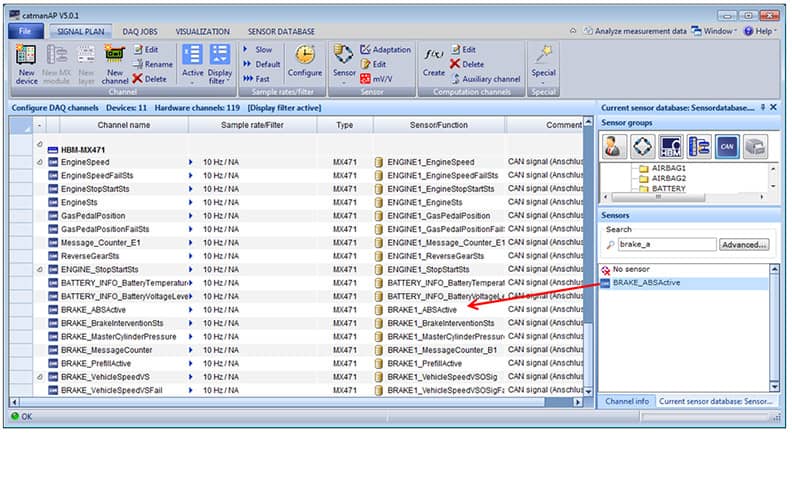 The recording of CAN messages as full bus traffic or decoded signals facilitates Fieldbus analyses - CAN
Channel configurations made offline can be imported from an Asset Management System - Excel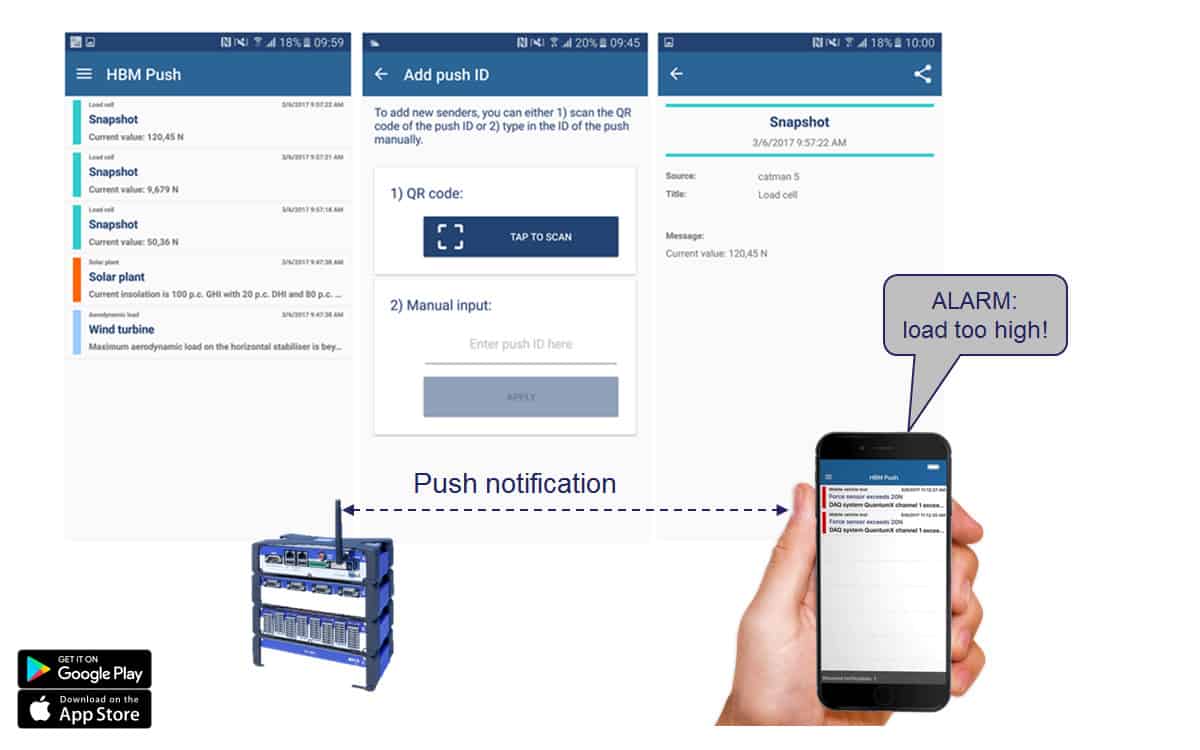 Events can trigger automatic smartphone notifications and an automated FTP data upload - Push

catman®AP facilitates the calculation of the principal strain direction and the angle - Rosette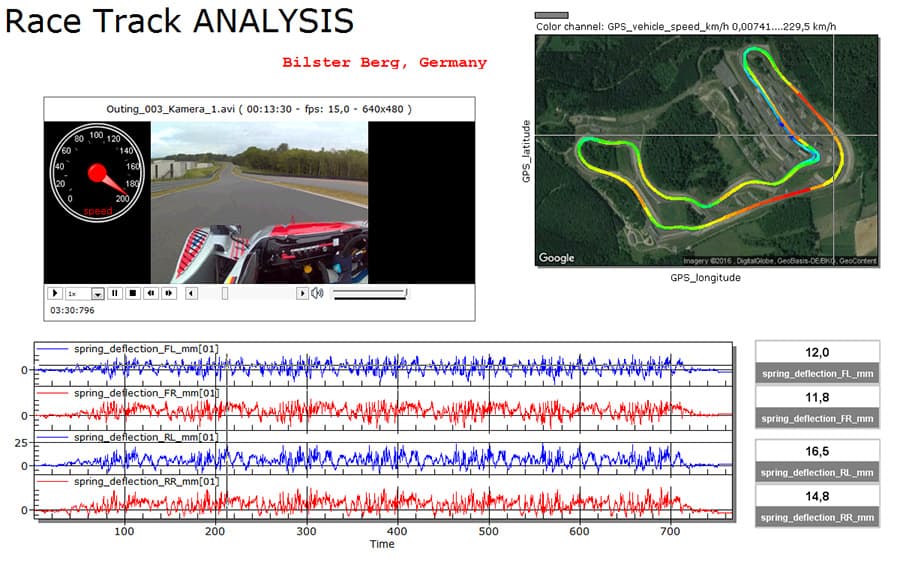 Recording and playback of video data, synchronized with digital and analog measured data - Video
The individual configuration of the operator screen facilitates operation, even for persons with little previous knowledge - Operator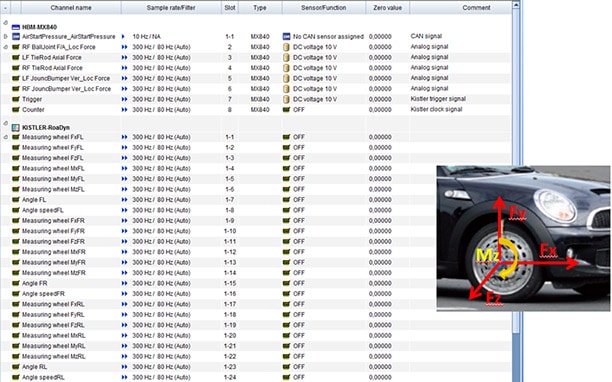 Synchronized integration of the signals provided by measuring wheels connected through Ethernet or CAN - Wheel Force Transducers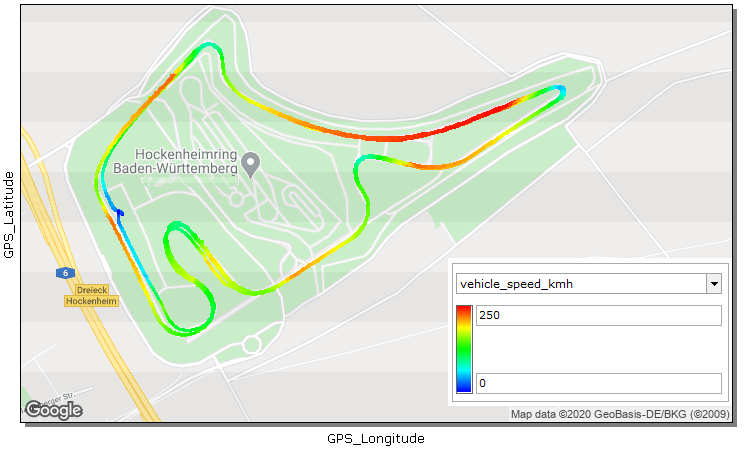 The longitude and latitude can be shown in a map with a color channel assigned to a third measurement quantity - GPS
Previous
Next