Optimum use of resources in MDF production systems
The production systems for wood-based material panels of the Eppinger Dieffenbacher Group are in worldwide demand. Systems for MDF panels and THDF thin panels require special precision to produce top-quality wood fiber board with efficient use of energy and material while protecting the environment. These are the reasons why Dieffenbacher has decided to use HBM's digiCLIP digital industrial measuring amplifier and load cells in the fiber control of its production systems.
Dieffenbacher's production systems stand for high system competence, efficiency and profitable innovation. An example of this is the latest generation of production systems for MDF panels and THDF thin panels. The combined use of a digiCLIPamplifier and HBM weighing technology in these systems pays for itself. For example, it allows for freely configurable filters to correct fluctuations in speed that occur due to the irregular nature of the belt. The resulting reliable weight values reduce the use of raw materials in production while at the same time measurably increasing the quality of the final product. Thus the investment in systems pays for itself faster.
Developed for automation: digiCLIP
The digiCLIP product series of digital industrial amplifiers from HBM is the first choice for all users who would like to measure force, weight, torque or pressure. The modular system for automation in industrial environments can be connected with all strain gauge full bridge transducers. The digiCLIP is also a perfect match for existing automation systems. That's because digiCLIP uses the standardized interfaces PROFIBUS DP-V1, CANBUS and DeviceNet.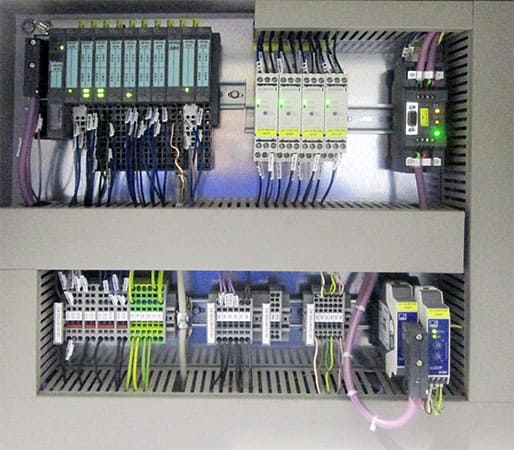 User-friendly and convenient
Users can make all the settings for the device with the free digiCLIP software on the PC. Even changing the amplifier and making upgrades during ongoing operation are incredibly easy with digiCLIP. These tasks are accomplished with Plug & Measure and Hot Swapping. There's also a valuable bonus: digiCLIP supports TEDS, the electronic data sheet in the transducer and detects transducers equipped with TEDS fully automatically. Complicated settings and
configurations are eliminated. Even untrained employees can easily start up digiCLIP.