Wind Tunnel Testing by HBM: Best in Class Accuracy and Precision
Efficiency and performance are crucial aspects for aircraft and spacecraft. Engineers push materials and structures to physical limits to gain even the smallest improvement. Also, for cars, trains and even sports equipment the understanding and optimization of aerodynamic characteristics under different flow conditions are of outmost importance. This is where highest accuracy and precision matter most.
Testing starts virtually at the PC. These simulations play a vital role to achieve the desired results. For aerodynamics, models created by finite volume method (FVM) run through computational fluid dynamics (CFD) simulating different test conditions.
However, simulations cannot efficiently cover all cases. The results need to be validated by physical testing to increase confidence and data integrity. Thus, wind tunnel tests remain an important part of many development programs.
The need of fully synchronized measurements of relevant physical quantities such as forces, moments, strains, accelerations, pressures, and temperatures require accurate sensors, but also high performance DAQ systems and software.
See how our customer RUAG relies on HBM solutions to cover the measurement needs in its wind tunnels.
HBM Highlights in Wind Tunnel Testing
Find out more about wind tunnel testing by RUAG with HBM solutions: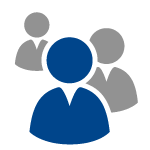 What Our Customers Say About Us
"HBM DMP and MGCplus DAQ systems have been in use in RUAG's wind tunnels and the calibration lab for more than 10 years. The originally specified requirements regarding accuracy, resolution, repeatability, and availability are still met or exceeded today. The obtained measurement results serve our customers as confirmation or as valuable input for the further improvement of their product."
- Dr. Claus Zimmermann, RUAG AG
Choose from the HBM Menu: The Perfect Ingredients for the Most Precise Measurement Chains

Software openness is important to chosse the best measurement components on every level and tie it all together.
catman is the plug and play tool with an open interface to integrate any measurement device
Any software - easy integration of HBM data acquisition systems in your environment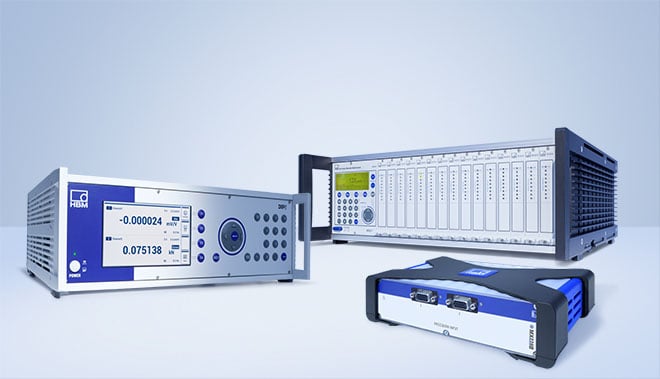 Data Acquisition and Integration
Unrivaled accuracy and precision scratching at the physical limits
The MGCplus, 25 ppm in accuracy with integrated display and command keys and easy integration into Linux
QuantumX MX238B – equally accurate and precise, but also compact and distributable
The unique DMP41 instrument with its outstanding accuracy of 5 ppm ready to calibrate any strain gauge based sensor

Excellent sensors off the shelf or to build up customized transducers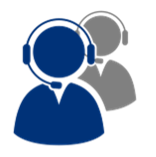 Going the Extra Mile: Supplementary Service and Support
Our service and support team will assist you in all issues regarding test and measurement applications. Our offer:
Project Engineering offering turnkey solutions