Webinar – Hole-drilling residual stress measurements with the MTS3000: complete system setup, connection and test
The MTS3000 is a complete solution for measuring residual stress by the hole-drilling strain-gage method, in accordance with ASTM standard E837-13.
The test can be made in fully automatic mode, thus ensuring high accuracy and repeatability of the measurement itself.
This webinar shows all the main steps for preparing and performing a correct measurement. In particular:
MTS3000 overview
System connection
Setup of the mechanical device
Main maintenance operations
Strain gage amplifier connection (Quantum X)
Strain gage installation (practical hints)
Overview of the test setup software
Centering and zero setting process
Complete hole drilling test
Final operations
This webinar was originally held on April 24, 2015.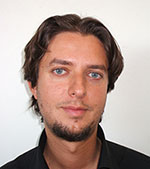 Alessio Benincasa
Sales & Product Manager
SINT Technology srl
alessio.benincasa@sintechnology.com