Webinar: Efficient control solutions in mechatronic systems - using high-quality test and measurement equipment (live demo)
Sign in
Instant access to all downloads
***If you have an existing HBMshop login you can use the same information to login to HBM.com
This webinar has been recorded and was originally held on July 7th, 2015 at HBM in Darmstadt, Germany. Please login to access the recording.
The demands placed on products used in our daily lives are becoming more and more varied, which is reflected in increasingly shorter model cycles - be it television sets, mobile phones or in the automotive industry. However, at the same time the objective is to reduce the complexity and diversity of components such as hardware and software in development and production systems and to keep costs to a minimum.
A contradiction? Not necessarily. In this webinar we would like to introduce new possibilities for making control solutions in mechatronic systems more efficient. High-quality test and measurement equipment plays a key role here.
This webinar focuses on the following points:
Modern automation concepts and efficient diagnosis
Benefits of high-quality test and measurement equipment with new 'smart functions'
CODESYS soft PLC concept and options
Live demo
Measurement technology and smart functions in the PMX amplifier system
Creating CODESYS projects and web visualizations with PMX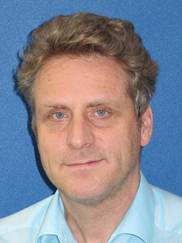 Speaker:
Michael Guckes
International Product Management IMS at HBM
Contact: