Strain measurements play key role when Bromma develops new lifting beam for containers
Bromma Conquip is the global market leading spreader manufacturer. Ports worldwide use its huge spreaders with cranes and forklifts for heavy, flawlessly implemented tasks that enable port operations.
Field tests for verification
When it was time to develop a new lifting-beam generation for the company's mobile applications (i.e., truck-mounted spreaders), it was important for Bromma Conquip to verify theoretic calculations with actual measurements. For the first time, the company decided to run large-scale field tests using strain gauges.
According to Mats Idoff, development engineer at Bromma Conquip:
"We wanted to ensure that our calculations were correct and that we could add FEM analyses based on real data. We were particularly interested in looking at the strain in the steel while in operation – to calculate fatigue and ultimately predict new beams' life spans."
"It was the first time we used field measurements at this scale," says Mats Idoff, development engineer at Bromma Conquip. "To ensure that strain gauges were correctly mounted on our equipment, we decided to bring in specialists from HBM Nordic Project Engineering. The dialogue with HBM flowed very well. Going forward, we now have a much better idea of how we can take advantage of measurement technology."
Bromma Conquip wanted to replace its old generation of lifting beams – critical components used in its mobile spreaders for ports and other areas in which loading and unloading is crucial. As part of their product development, Bromma wanted to verify its theoretic models by measuring tension in the steel – in old beams and in newly developed versions.
Bromma Conquip turned to HBM Nordic Project Engineering for mounting strain gauges and cables in the right way on spreaders in the field – to achieve a reliable measurement chain.
Assisted by HBM, Bromma Conquip could verify its calculations for the new generation beam, which is now in production. The measurements have been the basis for fatigue calculations for predicting new product life spans. Because Bromma Conquip could follow the ways in which loads perform and how tension varies in real operation, the company now better understands dynamic factors that affect use of its lifting beams. As part of the process, Bromma Conquip has learned other ways to leverage measurement technology in future product development.
Mounted the right way
Mats and his colleagues chose to use strain gauges, which they wanted mounted at strategic locations with high stress levels – in the new beam and in the old beam. They also wanted to compare how the two generations of beams performed in operation.
"It was the first time we used field measurements on this scale. We knew what we wanted to measure, but we didn't have experience in mounting the strain gauges correctly on our equipment. That's why we decided to commission HBM Nordic Project Engineering to help us."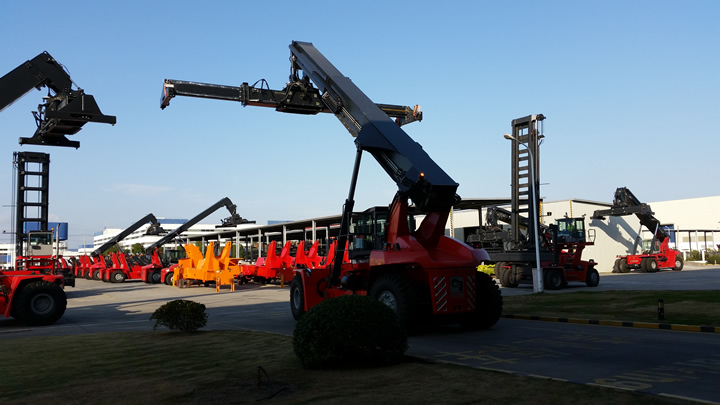 Specialized expert
Bromma Conquip already used HBM's equipment in its own test center in Malaysia. This time, the company wanted to implement the same technology for measurements in the field – at its factory site in Sweden and at customers' sites in ports in Canada and China.
"Using our staff, we can measure in our test center," says Idoff, "But when it comes to field measurements, we needed to bring in specialists."
Sensitive technology
The Bromma Conquip-HBM partnership worked well. HBM set up the measurement chain and took the measurements. Bromma's development engineers analyzed the results.
"The technology is very sensitive," says Herman Lingefelt, HBM project engineer who participated in the three projects at Bromma. "So it's important that everything works perfectly all the time. The process of gluing the strain gauges to the steel construction is critical for reliable results."
The projects used CX22B-W – small compact data loggers – in combination with the QuantumX MX1615 amplifier and about 60 sensors in a distributed system, which reduces need for cabling.
Cabling still proved to be a challenge, because the beams move in and out when in operation to fit varying container sizes. So cables must be able to move along. Another challenge was that the test had to be run independently for three days – outdoors and in real production – at Bromma Conquip's customer sites.
"It required some flexibility, but our customers were very accommodating, and our dialogue with HBM flowed very well," says Idoff. "When problems came up, we solved them along the way, and we learned a lot in the process. Going forward, we now know a lot more about how we can use measurement technology."
Better dynamic control
Video recording supplemented traditional data collection – a methodology that has become more common in recent years, according to HBM. Consequently, Bromma gets a visual image of what is going on when discrepancies occur in the data. Measurement results matched theoretic calculations, and the new beam is now in production at Bromma Conquip.
"Besides verifying that we based our decisions on the right calculations, we acquired new data that are related to dynamic factors," says Idoff. "Now we have a better idea of how stress varies in the beam in operation and how the loads behave in real life."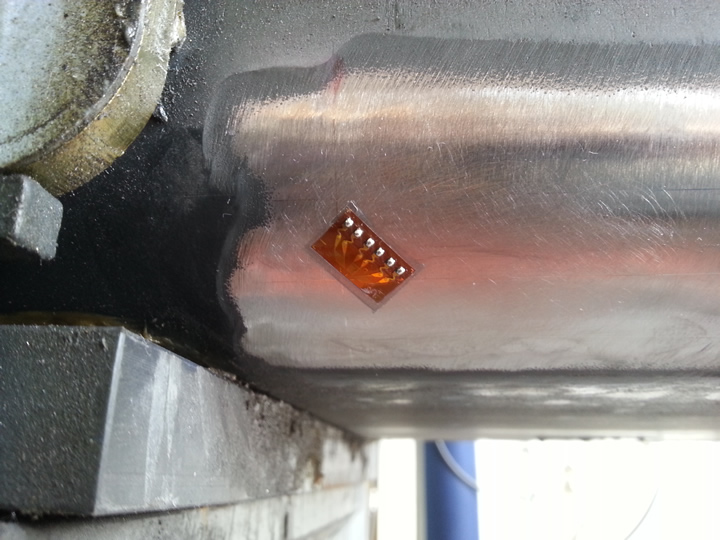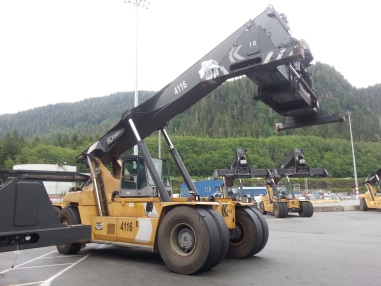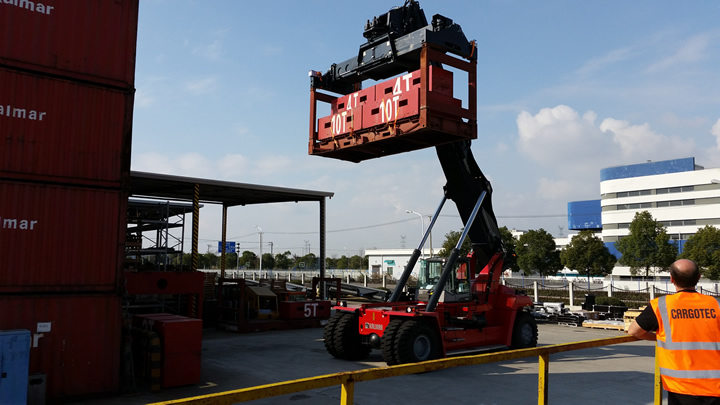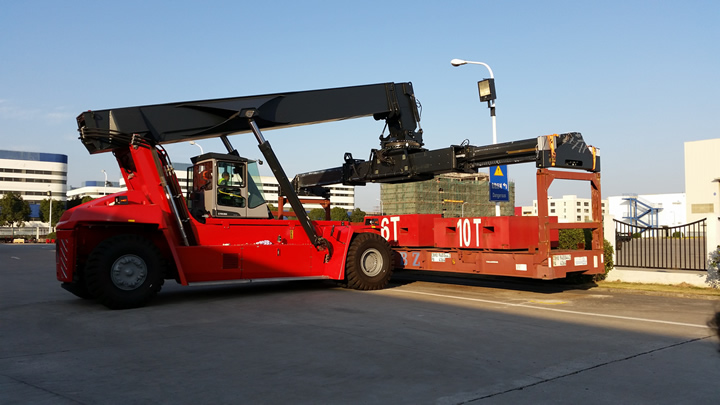 Bromma Conquip is a market leader in spreader manufacturing – with more than 9,000 spreaders in operation worldwide – wherever containers are transported. Bromma's spreaders are in operation in 97 out of the world's top 100 ports. Bromma currently manufactures all types of spreaders – about 2,000 annually.