Gaining Real Insight into a Structure's Health
Civil engineering structures are withstanding an exponential increase of applied loads, impacts and environmental burdens. The assessment of the resulting structural behavior is becoming mandatory so that faults can be detected in the early stages and safety is guaranteed.
Visual inspections do not give enough information to extend the structure's lifetime, but by monitoring the structural health, any anomalies can be detected in time. This will optimize maintenance and reduce operating costs.
Monitor your entire structure's life-cycle – from its design, construction, and operation to its rehabilitation or end-of-service life using HBM turnkey solutions for:


Material testing and load assessment
Strain and temperature distribution
Convergences and vibration estimation
Displacements, deflections, and rotation measurements
Continuous monitoring
Benefits of Monitoring your Structure


Extension of Service Life
Short- or long-term monitoring of the structures' behavior and integrity can extend their lifetime operation past their design life, resulting in huge savings.


Reduction of Operation Risk
Early detection of damage leads to prevention of critical assets and structural faults, reducing intervention times and repair costs.


Instrumentation of structures during construction can be a valuable tool to validate sophisticated construction methods and new materials.
Building the Right Monitoring System with HBM
HBM offers turnkey monitoring solutions that can be assembled and adapted to almost any structure monitoring requirements. These can include both the design and production of electric and/or optical strain gauges, sensors, data acquisition systems and software, as well as installation support and data analysis services.*
HBM's team of skilled and certified Project Engineers provides professional on-site installation of sensors and support throughout the instrumentation in any environment. No measurement skills or previous installation experience required. For projects that involve large sensing networks, HBM may also rely on the expertise of qualified partners to integrate its solutions.
*available services according to country
HBM's off-the-shelf products are based on either electrical or optical (Fiber Bragg Grating) technologies and can be tailored to meet customers' requirements regarding short- or long-term measurements, load tests or continuous monitoring.
In addition, hybrid solutions of electrical strain gauges and optical instruments may be specifically configured to meet the guidelines of most applications. With the capability of employing multiple technologies into true hybrid systems on the same interface, HBM has the solution that best fits your needs.
HBM's monitoring technologies and systems help you identify mechanical stress on the structure at an early stage and plan maintenance actions ahead of time, hence minimizing downtimes and maximizing structures' service life.
With more than 65 years of know-how and expertise in strain measurements and ESA (Experimental Stress Analysis), HBM can refer to a growing number of application references involving major players.
Critical Data Instantly Available via the Cloud
HBM cloud-based structural health monitoring package ensures access to data that is relevant to the structural health of infrastructures—such as bridges or tunnels—via the Internet at any time.
With the Cloud solution, users do not have to set up their own server for data storage and analysis. HBM uses the renowned Microsoft Azure platform to ensure that the most stringent standards for data security are met, including those under European law.
Read our White Paper on Structural Monitoring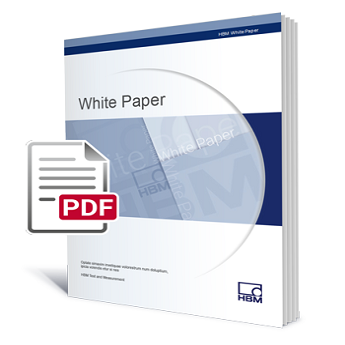 "The last few decades have seen an amazing boost in the number of existing civil-engineering structures as well as in the resistance that is required of them.(...) As these structures need to withstand the exponential increase of applied loads, impacts or environmental burdens, the assessment of the resulting structural behavior is becoming mandatory so that faults can be detected in the early stages and safety is guaranteed." Read full article available below:
Applications and References


Bridge design validation

Bridge load assessment

Bridge short-term monitoring during construction

Bridge long-term structural health monitoring
Our Experience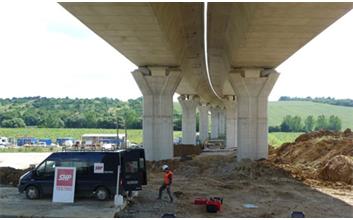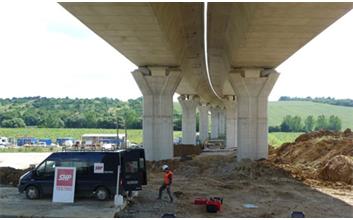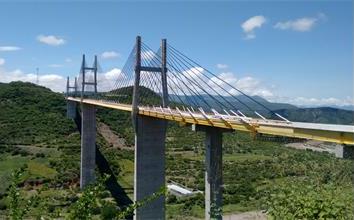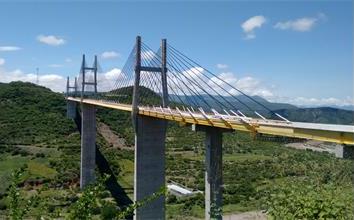 Supply of FBG accelerometers for structural monitoring system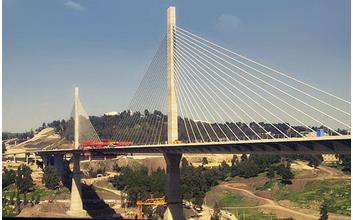 Supply of complete optical measurement system for SHM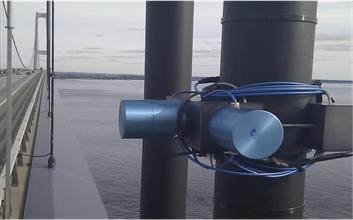 Supply of FBG accelerometers for prediction of bridge cable vibrations

Implementation of optical SHM system for long-term monitoring


Tunnel design validation

Tunnel convergence assessment

Tunnel short-term monitoring during construction

Tunnel long-term structural health monitoring
Our Experience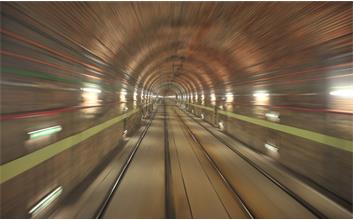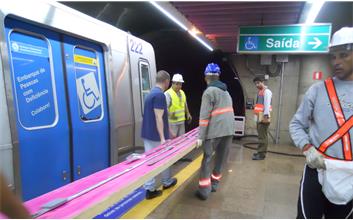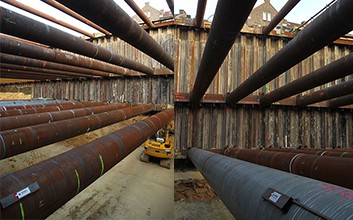 High-pressure water pipes

Adduction pipelines

Buildings

Roads
Our Experience