SomatXR CX22B-R-W – Mobile Rugged Data Acquisition
The ultra-ruggedized SomatXR series and its CX22B-R-W data recorder are the perfect solution for use in harsh environments.
Using pre-installed catman data acquisition software, all acquired data is stored in a robust and reliable binary format on the internal 180 GB data storage. All metadata documenting the overall setup and test configuration is automatically saved, so you can quickly trace test results and make comparisons across multiple tests. catman provides extensive online processing functionality and executes script-based automated tests in the field.
CX22B-R-W allows you to interactively operate your testing jobs, review and visually inspect the recorded data, and draw conclusions by generating the report in the field. Gaining wider insights will boost your test productivity and requires fewer repetitions of tests.
For 24/7 long-term monitoring jobs you can also set up the CX22B-R-W operating in unattended black box recording mode supported by different data recording modes (toggle data rate for certain events), linked to the cloud with extra data storage, streamed data, notifications (alarming) and remote operation.
Mixed-Signal Measurements for Maximum Flexibility
SomatXR helps you to accomplish validation tasks by acquiring accurate mixed-signal measurements, fully time-synchronized, and at your preferred data rate. This allows an analysis of data from different sources to verify physical behaviour according to design specifications in your product design cycle such as vehicle tests.
Possible connections by types of different input modules:
force and strain gauges in all configurations
acceleration and microphones (IEPE, MEMS)
voltage inputs
current sensors
displacement (inductive, potentiometer)
temperature (thermocouple, RTD, NTC, PTC)
rotational speed (encoders, pick-ups)
vehicle bus traffic (CAN FD, MVB) and direct ECU access by xCP
kinematics and position sensors (GPS/GNSS/IMU)
video
many more


SomatXR is the reference when it comes to working in harsh environments, offering numerous advantages such as
positioning as a centralized or distributed system
modular flexibility
easy data transfer
module integration via EtherCAT or xCP-over-Ethernet into MCD tools by CX27C-R
the "plug-and-measure" setup
Benefits
Mixed-signal acquisition: mechanical, temperature, electric, vehicle bus, kinematics and position, camera, etc.
Unattended logger or interactive testing with live visualization and analysis
Truly modular: distributed or centralized setups towards high channel counts
Integration in real-time or into MCD tools via CX27C


MIL-graded shock and vibration proof installation in most extreme environments
Ruggedized overall design, water- and dust-proof (IP65 / IP67), 10,000 plug cycles
Extended temperature range (-40 °C to +80 °C), dew-resistant
Extremely robust data format (export to other formats)


Reliable usage in the field
No programming, straightforward setup by sensor database or Excel™ import
Tailor your visualization and operation interface to allow touch operation
Get signal insights into your traceable test data during testing
Digital IO for trigger and alarms


Typical Applications

Agricultural and Construction Machinery
Structural load and use case data collection
Complete vehicle testing and cloud integration
Ultra-robust by design and high plug cycles
CAN J1939 Support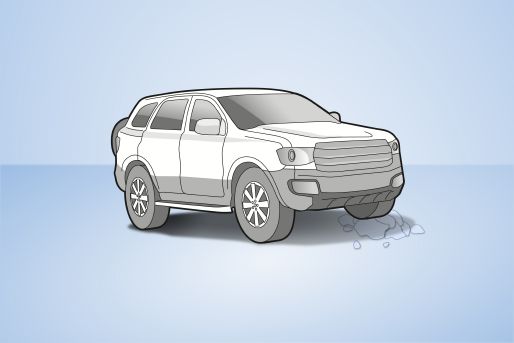 Road Load Data Acquisition (RLDA)
Vehicle dynamics and performance testing
CAN FD and xCP-on-CAN support
Integrate via xCP-on-Ethernet into any MCD tool

Railway Monitoring and Testing
Homologation and acceptance test runs
On-board infrastructure monitoring
ISO EN 45545 verified modules (fire safety)
Long-distance distributed measurements by optical Ethernet

In-flight testing (gearbox, structure, dynamics)
Rotor-blade testing
Support of ARINC and MIL-STD busses in catman
Ultra-robust by design and high plug cycles
Download the CAD step files for this product
SomatXR CX22B-R-W CAD step files
SomatXR CX22B-R-W Accessories CAD step files
Title / Description
Language
Products
Language
Content Types
Data Sheets
CX22B-R - Data sheet
English
CX22B-R - Datenblatt
German
Brochures
SomatXR - Brochure
English
SomatXR - Broschüre
German
Mounting Instructions
CX22B-R - Bedienungsanleitung
German
CX22B-R - User Manual
English
Operating Manuals
HBM Common API - User Manual
English
HBM LabVIEW Driver - User Manual
English
SomatXR MX Modules - User Manual
English
SomatXR MX Modules - 取扱説明書
Japanese
SomatXR MX Modules - 操作說明
Chinese
SomatXR MX-Module - Bedienungsanleitung
German
Quick Start Guides
CX22B-R - Quick Start Guide
German, English
SomatXR Rugged DAQ - Quick Start Guide
English, German
Accessories
QuantumX / SomatXR - Uninterruptible Power Supply - Data Sheet
English
QuantumX / SomatXR - Unterbrechungsfreie Stromversorgung - Datenblatt
German
SomatXR - Ethernet Extension Adapter - Mounting Instructions
English
SomatXR - Mounting Brackets for single units - Mounting Instructions
English, German
SomatXR - Mounting Brackets for stacked units (Casemount2/3) - Mounting Instructions
English
SomatXR - Power Plug (ODU, 4-pin, push-pull) - Mounting Instructions
English, German
SomatXR - Universal Mounting Fixture (Casemount-UMB) - Data Sheet
English
SomatXR Accessories - Data Sheet
English
SomatXR Zubehör - Datenblatt
German
Driver
DIAdem Driver


The driver allows to integrate QuantumX, SomatXR, PMX and MGCplus in DIAdem (32 and 64 Bit). Only available in German language. Please see the Release Note for further details and requirements.

Date: 05/2020 | Version: 1.2.1 | Size: 66 MB
Related Documents: Release Notes


German
HBM Common API 5.0


The HBM common API enables users to develop their own PC software application using Microsoft Visual Studio, to integrate HBM DAQ systems QuantumX, SomatXR, PMX and MGCplus.
The download includes the API as well as documentation and examples.

Date: 01/2020 | Version: 5.0 | Size: 27 MB
Related Documents: Release Notes


Multilanguage
HBM LabVIEW Driver 32-bit


The driver allows to integrate QuantumX, SomatXR, PMX and MGCplus in LabVIEW. Please see the Release Notes for further details and requirements. The download can be used 30 days as trial.

Date: 01/2017 | Version: 3.0 | Size: 11 MB
Related Documents: Release Notes


Multilanguage
HBM LabVIEW Driver 64-bit


The driver allows to integrate QuantumX, SomatXR, PMX and MGCplus in LabVIEW. Please see the Release Notes for further details and requirements. The download can be used 30 days as trial.

Date: 01/2017 | Version: 3.0 | Size: 12 MB
Related Documents: Release Notes


Multilanguage
QuantumX / SomatXR CANape Driver


The driver allows you to integrate all QuantumX / SomatXR measurement modules in CANape.

Date: 06/2018 | Version: 4.1.5 | Size: 11 MB
Related Documents: Release Notes


Multilanguage
Safety Instructions
SomatXR - Safety Information
English, German
Declaration of Conformity
1-KAB, K-KAB (cable) - EU Declaration of Conformity
Multilanguage
CX22B(-R)-W - EU Declaration of Conformity
Multilanguage
Software
catman Easy / AP / PostProcess


Software for data acquisition, visualization, analysis and reporting of measurement data for your PC or QuantumX/SomatXR Data Recorder.

Date: 06/2020 | Version: 5.4.1 | Size: 436 MB
Related Documents: Release Notes


Multilanguage
HBM Device Manager


The HBM Device Manager is a service tool to scan the network for available HBM devices.

Date: 12/2019 | Version: 2.0 | Size: 7 MB
Related Documents: Release Notes


Multilanguage
QuantumX / SomatXR System DVD


Hint: Please unzip the package and then execute "start.exe" to install:

• MX Assistant

• HBM Device Manager

• FireWire Driver (optional)

• All manuals, datasheets, online help files, leaflets, etc.

Date: 03/2020 | Version: 4.101 | Size: 522 MB
Related Documents: Release Notes EN
Release Notes DE


Multilanguage