The Endesa Project: Optical Measurements at Adduction Pipeline
HBM FiberSensing was contracted to provide and install a fiber Bragg grating (FBG) monitoring system to measure thermally compensated strain on the surface of a steel adduction pipeline under operation, in Pampaneira, Spain (Endesa Hydroelectric Plant).
Monitoring solution based on the optical FBG technology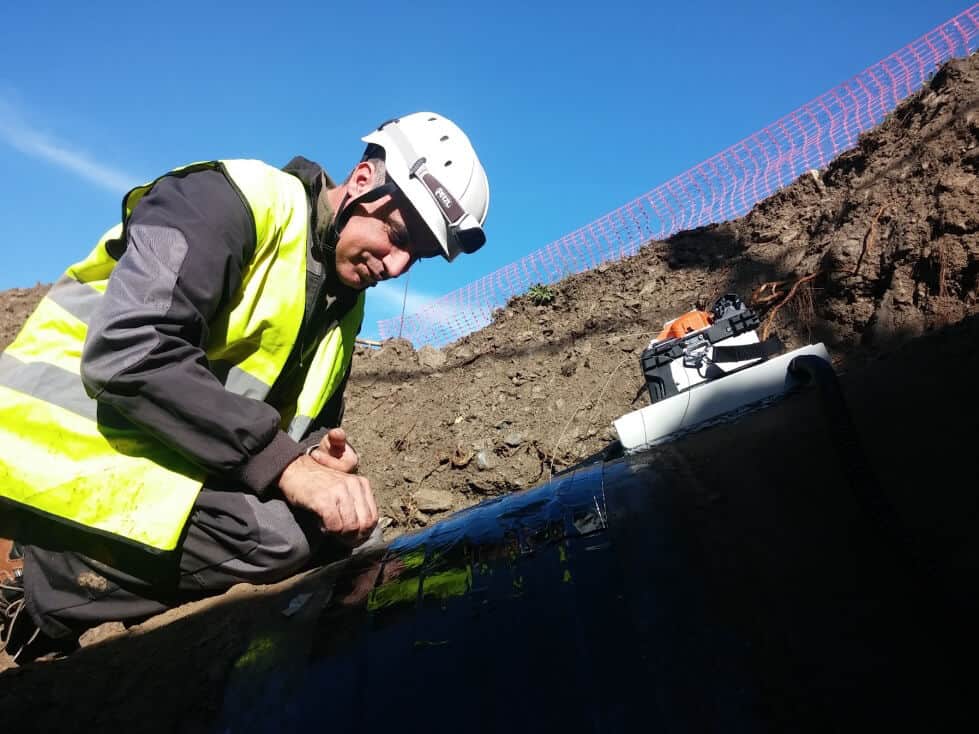 By using fiber Bragg grating (FBG) technology, the company was able to deliver a competitive solution when compared to the alternative proposals based on conventional technologies.
Monitoring solutions based on the optical FBG technology have proven to be cost effective when applied to large scale structures (tunnels, bridges, dams, pipelines, etc.) where sensors are deployed over more than ten km and connected by few fibers to a central interrogator for structural health monitoring.
This large project involved HBM technical team from Spain, as well as HBM FiberSensing-HBM business subsidiary in Portugal- technicians to work together in the installation and commissioning of an FBG based measurement system in an extreme environment.
The objective: Continuous monitoring of the strain
The objective was to continuously monitor the strain on specific points of the external contour of the adduction pipeline, within the scope of monitoring the structure's behaviour. The testing of a structure can detect behavior anomalies in advance, enabling the implementation of corrective actions and minimizing downtimes.
The pipeline was instrumented in three different sections spread far apart. The installation included the following items:
Custom FBG Measurement System - BraggMETER based, with contact relays module for alarming and a dedicated GUI interface.
Three arrays of four strain sensors OPTIMET-PKF-OTC-1 type, evenly spaced, and one temperature sensor for thermal compensation.
The strain and temperature sensors were delivered in an array configuration to the construction site and installed on the outer surface of the steel pipeline. The sensors and the long lead in/out cables were then spliced in situ and connected to one FS22 Industrial BraggMETER interrogator placed in a control room hundreds of meters away from the pipeline.
The sensors and cables were waterproofed and protected with X120 glue and waterproof tapes.
The system was designed for 24/7 operation with configured triggered alarms and the measurements are still being recorded.
Most efficient solution under challenging conditions
The main challenge presented was to meet the tight time frame of the project. The initial plan was for the installation to be performed within five days. In the end, the installation took HBM technicians only three days of effective work, reaching the time frame and meeting the customer's expectations.
The results show that the installed sensors are successfully withstanding the hazardous conditions, under which they were installed and have been running, behaving as predicted.
HBM and HBM FiberSensing are confident that such system will match similar applications at other customers where measurements in such environments and structures are required.

Download the Application Note