catman Data Acquisition Software Trial Version - Free of Charge
The best way to learn more about catman's functionalities is by testing them. Download the current test version of catman data acquisition software and convince yourself. With the demo version (full version of catman) you can try catman free of charge within 25 program starts. Beyond that, you will have full access to your previously saved measurement projects when you subsequently purchase a catman license.

Your Trial Version is only One Step Away...
Before you are able to download the trial version, please register or log in. Run the installation and fill the waiting time by looking at catman's easy, flexible and powerful functionalities.
Note: For catman's full functionalities, please activate the additional modules after the installation under "General Options".
Your Easy and Quick Start into catman DAQ Software
First 10 Steps in catman
Learn how you can set up your first measurement projects, from connecting catman to your DAQ systems to saving your project file in 10 easy steps.
Sign in to download
Learn more about the different functionalities of catman. Check out our video tutorials, tech-notes, seminars and case studies.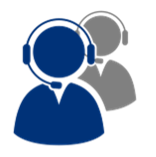 Do You Need Support for Your Measurement Project?
Our service and support team will assist you in all issues regarding catman data acquisition:
Discover catman's Functionalities - Click Through the Gallery