Solutions for Reliable and Solid Railway Measurement-, Test- and Analysis Results
The extensive testing of railway vehicles in labs and on-track, including the official approval of mechanical and electrical components, brakes, and the overall vehicle acoustics, is a requirement for conformance and homologation.
Whether the physical testing of individual components or entire vehicles is performed in the laboratory, on development test benches, or on-track in realistic conditions, it is necessary to examine:
Safe and reliable operations
Structural durability, fatigue, robustness and reliability
Propulsion performance and efficiency
Fulfilment of legal demands and international standards (for example, EN 15227, EN 14363)
Efficient Testing and Data Analysis
To support railway vehicle manufacturers, and help suppliers and operators validate their innovative developments and products, HBK provides the complete measurement chain – an extensive offering that not only includes tools for test, measurement and analysis but also engineering services and support.
The flexible integration of measurements of all kinds into one setup boosts development efficiency, making the complex process of development and testing easier and less risky, allowing manufacturers to develop vehicles that are efficient, and designed for maximum safety.
40+ years of global experience in physical measurement technology for the development of trams, metro trains, passenger and freight wagons, multiple units, locomotives, special vehicles, and high-speed multiple units, make HBK the right partner for you. Don't hesitate to contact us, our experts will be happy to support you and your testing project – from building the complete measurement chain to analysis – and provide a hassle-free testing flow and efficient development.


Questions on railway testing?
We'll be happy to help you.
Choose Your Railway Testing Environment
In lab testing, where test programs replay real-world operating profiles, HBK takes care of all the accelerated testing measurements on the test specimen.
In mobile railway testing, the performance of the vehicle and its components are tested in driving situations under the impact of all environmental parameters such as loads, temperature, humidity and much more.
Benefits

Reliable Measurement Equipment for Harsh Environmental Testing
High signal quality and bandwidth
Wide temperature range: –40 to +80 °C, dew point resistant
High degree of protection against dust, dirt, and water (IP65/IP67)
Shock and vibration-proof (MIL grade)


HBK: One-stop Shop Product and Service Partner
All-round railway measurement expertise – from sales consultant to application engineer
Powerful software solution for DAQ and data analysis to accelerate decision making
Reduced risk for bench and in-field testing using highly reliable equipment
Complete and perfectly matching measurement chains (from sensor to result)
International service where needed (training, calibration, engineering, troubleshooting, etc.)


Clear user interface ensures ease of use every step of the way
Centralized or distributed system topologies allow for maximum flexibility and minimum cost
Scalable and expandable – future-proof investment
Automate your measurement and data analysis process by scripting
Railway Lab and Bench Testing
A railway vehicle's life expectancy, efficiency and reliability depends on its resistance to mechanical loads and weather influences without jeopardizing safety and efficiency.
Components can only be approved if they meet the specific requirements set by national supervisory authorities (for example the federal rail office). Structural test programs cover true market requirements with strain and force-based measurements mainly used to calculate resulting accumulated fatigue damage. Knowing the characteristics of materials also helps engineers develop components and train systems. The use of reliable measurement technology ensures a high level of safety and traceability of measurement results.
HBK supports your testing for:
Structural Integrity and Acoustics
Failure mode and effects analysis (FMEA)
Fatigue analysis based on FEM/FEA
Measurement of expansion/mechanical tension, crack propagation, force, relative paths, acceleration
Fatigue strength testing according EN 12663-1, -2; EN 13749
Measurement of torsion and torsional oscillation, as well as twist testing
NVH – noise, vibration harshness measurements
Acoustic characteristics and noise
Powertrain Testing and Analysis (Dyno, Electric Power, Battery and Fuel Cell)
Component Testing
Pulling and impact direction
Fatigue strength testing on traction and buffer gears (EN 15551, EN 15566)
Automatic coupling
Electrical Analysis
Troubleshooting
"HBK is more than just a tool supplier for measurement, testing and data analysis in our railway vehicle validation programs. The HBK offering is basically complete, covering many applications in lab, bench and mobile testing with centralized data analytics and management. They also have the railway expertise and responsiveness you need when the track is closed for testing and the clock is ticking."

DB Systemtechnik, HBK customer
Mobile Railway Testing
In mobile testing, vehicles and components are subjected to real conditions. Here, the vehicle response to typical impacts, such as mass, load, track characteristics, and speed, is measured.
There are numerous application options and cases for HBK mobile measurement data acquisition in rail traffic. Whether it be investigating the dynamic behaviour of railway carriages, or checking specific parameters, HBK measurement technology not only provides valuable insights, but also supports you with tests and acceptance runs.
HBK mobile testing also helps manufacturers to comply with the tough international safety standards for railway vehicle bodies, for example, EN 15227.
HBK measurement technology is suitable for, among other things, the following:
Rail Network Testing and Homologation
Bogie, Track and Brake Analysis
Measurement of vehicle comfort
Determination of the vehicle parameters inclination coefficient, roll pole height, spatial centre of gravity and twist coefficient of the vehicle body
Testing using measuring wheel sets
On-track testing of torsion and bending on the wheel set (rolling tests) according to UIC 544-1
Investigating of the freedom of movement in different track geometries
Testing of brake control and brake mechanics (including lining or brake pad force measurements) according to EN or UIC
Slide protection (WSP) tests (UIC 541-05/EN 15595)
Testing of stopping reliability/break-away force of the parking brakes
Determination of inclination coefficient and roll pole height
High-speed testing
Component Testing: Coupling, Compressors, Generators and more
Sound and Noise Analysis
Noise investigation tests/pass-by noise tests with microphone array ("acoustic camera")
Approval noise tests in accordance with TSI NOI and EN ISO 3095
Running dynamics and noise approval tests
Pantograph Testing
Impact Testing
Dynamic impact tests on tank containers, MEGCs and flexi tanks
Derailment safety tests, rail crash tests or impact tests
Troubleshooting
One System for Mobile and Lab Measurements and Evaluation
Analytical insights from measurement and test data can immediately be used for design and system improvements. Add value to your processes by maintaining your test processes and vehicle condition in the HBK software and report automatically from the software in your desired data format and according to EN specifications.
Analog measurement signals such as mechanical strain, acceleration, pressure, bogie rotation, displacement, noise, and more
Position and speed by GNSS sensors (satellite based: GPS, Baidu, Galileo, Glonass; Inertial Measurement Units (IMU))
Acquiring vehicle network data
Video and imaging
Benefit from the HBK measurement ecosystem: optical and electrical sensors, data acquisition systems – QuantumX and SomatXR – and software solutions for data analysis and simulation. Offering you everything from sensor to result, HBK reliably supports your testing – in the lab and on the track.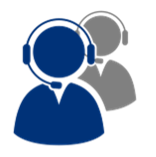 Going the Extra Mile: Supplementary Service and Support
Our service and support team will assist you in all issues regarding test and measurement applications. We offer: