HBM: The right measurement solution ...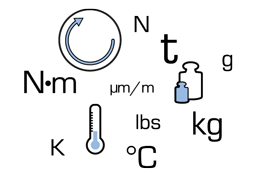 … offering many sensor types
HBM Representative in Russia
KWT OÜ

KontrollVahend ja Tehnika (КVТ) OÜ
Narva mnt 1ЗА, 10151 Tallinn, Estonia
КонтроллВахенд а Техника (КВТ) ОЮ
Филиал Товарищества с ограниченной ответственностью «КонтроллВахенд а Техника (КВТ) ОЮ» в г. Москве
117218, г. Москва, ул. Кржижановского, д. 14, корп. 3, офис 9
Тел./факс +7 (495) 226-64-32/31
Sales Email: info@kwt.ru
Support: support@kwt.ru
Website: http://www.kwt.ru
HBM - Your eMobility Test Center
HBM supports clients with the right tools that make their products more sustainable by optimizing efficiency, performance and range, enhancing structural durability, and conducting thermal analysis.
Latest Innovations from HBM