We are your local HBM contacts in Finland
Feel free to contact us and tell us about your measurement challenge:
How can we help you?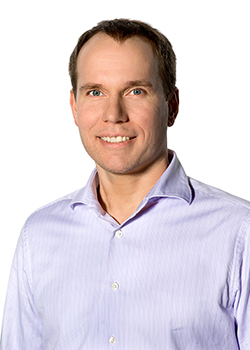 Jyri Niinistö
Sales Engineer
Focus: Test & Measurement, eDrive, ESA, torque
Located in: Espoo, Otaniemi
Phone: +358 50 301 5621
Email: jyri.niinisto@hbm.com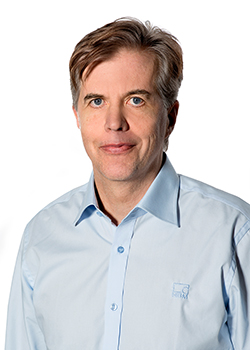 Krister Långsjö
Sales Engineer
Focus: Weighing, OEM, industrial measurement systems
Located in: Espoo, Otaniemi
Phone: +358 400 469489
Email: krister.langsjo@hbm.com
About HBM Finland
HBM on mittaus- ja testaustoimialan globaali teknologia- ja markkinajohtaja. HBM:n laaja tuotevalikoima sisältää ratkaisuja kaikkiin mittausketjun vaiheisiin virtuaalisesta testauksesta fyysiseen testaukseen. Tuotteita ovat muun muassa anturit, laitteet ja tiedonkeruujärjestelmät sekä kestävyys-, testaus- ja analysointiohjelmat. HBM:n mittauspalvelut keskittyvät mekaanisten voimien mittaamiseen käsittäen mm. venymäliuskamittaukset haastaviin olosuhteisiin maalle ja merelle.
Sovellusalueita ovat mm. punnitustekniikka, teollisuuden mittaustekniikka, konepajateollisuuden mittalaboratoriot ja koneen rakennus. Anturit käsittävät mm. punnitusanturit, voima-anturit, vääntömomenttianturit, etäisyysanturit, venymäanturit ja paineanturit sekä venymäliuskat.

HBM:llä on tuotantolaitoksia Saksassa, Yhdysvalloissa ja Kiinassa, ja se on edustettuna 80 maassa eri puolilla maailmaa, myös Suomessa.
HBM Finland
Toimistomme yhteystiedot:
HBM Finland
Tekniikantie 2
02150 Espoo
Puh: 09 229 30150
Sähköposti: info@fi.hbm.com

Amplifier calibrations on site (or in Oslo)
Ensure accurate and reliable measurements through traceable calibration:


Read more about our amplifier calibrations

More offerings from HBM Nordic Project Engineering