An Introduction to Electric Power Testing for Project Teams: Online or On-Site Workshops
Are you looking for a workshop on electric power testing tailored to your company's needs? Then let our experience work for you! Together we can chart out a content framework, determine the needs and expectations of your employees, and create a workshop tailor-made for you.


Tailored Learning Material
Tailor-made learning content adapted to your formulation of the assignment
Know-how of HBM Academy trainers directly on-site for you

The workshops are split into three sections: theory, practice, repeat
Our trainers focus on fostering a collaborative environment for all participants


Daily flat rate which includes all costs for the trainers, preparation, and accompanying material
On-site in your company / institution is generally financially feasible with 5 or more participants
Electric Power Testing with HBM
HBM provides the entire measurement chain for electrical power testing - from electrical machine testing to high voltage and complex inverter control testing in the automotive, ground vehicle, and aerospace industry as well as the manufacturing, production, and energy industries.
Our solution covers sensors, hardware, and software for testing electrical inverters and electrical machines. Mechanical signals (e.g. torque) and electrical signals (current and voltage) are acquired simultaneously, helping you to better understand the electric drive and its losses within minutes.
Get in touch to discuss how your custom workshop could look like and receive a free, non binding offer for an online workshop tailored to your companies or team members' needs
Topics range from:
Electric motor NVH
Torque ripple
Dynamic power testing (mobile or Drive cycles)
Electric aircraft
... and more!
Simply fill out the form: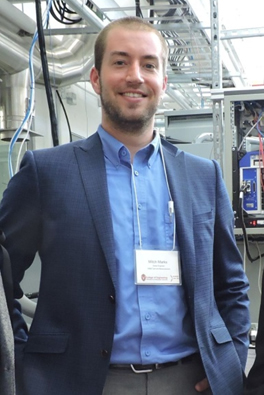 Mitchell Marks, business developement manager, is among HBM's many experts in electric machine and drivetrain testing. He has a Masters in electrical engineering and is looking foward to answering any questions regarding our workshop, products or applications.