Safety and Security in the Critical Assets of the Oil and Gas Industry
Oil and gas are valuable resources. Therefore, it is all the more important that their processing and distribution is carried out as efficiently as possible.
Structural Health Monitoring (SHM) technologies help in optimally checking infrastructural facilities, conveyor systems, compressor stations, wells and pipelines for fatigue and loading. This enables the detection of ongoing damage and the prediction of the structures and components' lifetime, which results in saving costs and facilitating operational excellence.
Monitoring and testing oil and gas infrastructures and components with HBM measurement systems and turnkey solutions can be a suitable option for many applications, including the following:
Structural analysis of pipelines
Experimental stress analysis of vessels and tubes
Load and fatigue testing of materials
Monitoring of land movement
Testing of subsea pipelines
Testing of machined pipes in oil and gas wells
Control of mechanical driven gas compressors

Benefits of Monitoring Oil and Gas Assets


Predicting failures by continuously monitoring oil and gas infrastructures and components is the most effective maintenance approach, granting high savings.


Reduction of Operation Risk
Early detection of damage leads to the prevention of dangerous structural faults on critical assets, reducing intervention times and repair costs.


Instrumentation of pipelines and stations during construction can be a valuable tool to validate new construction methods and new materials.
Building the Right Monitoring System with HBM
HBM offers complete measurement solutions that include precision sensors and instruments for monitoring and testing load and fatigue on components, infrastructures and compressor stations. These can include both electric and/or optical strain gauges, sensors, data acquisition systems and software, as well as data analysis services.*
HBM's team of skilled and certified Project Engineers provides professional on-site installation of sensors and support throughout the instrumentation* in any environment. For projects that involve large sensing networks, HBM may also rely on the expertise of qualified partners to integrate its solutions.
*available services according to country
HBM monitoring technologies and systems can identify mechanical stress on pipelines and other infrastructural facilities at an early stage and allow the planning of maintenance actions ahead of time, hence minimizing downtimes. With more than 60 years of know-how and expertise in strain measurements and ESA (Experimental Stress Analysis), HBM can refer to a growing number of application references, involving major players.
Download our White Paper: Drift in Bonded Foil Strain Gauge-Based Sensors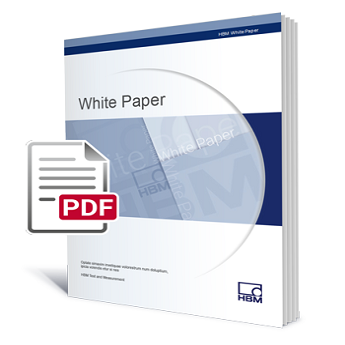 Bonded foil strain gauges offer a unique combination of range, accuracy, and stability required for harsh environments that are common in the oil and gas industries. Read more about it here or download the full article by clicking on the link below.
Applications and References


Structural analysis

Load monitoring

Pipeline design validation
Our Experience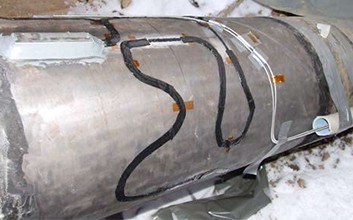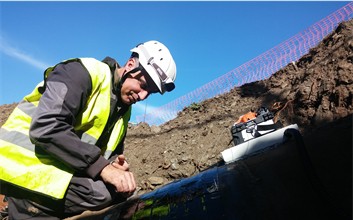 GAS COMPRESSOR MONITORING
Efficiency analysis

Torque and force measurements
Our Knowledge



TEST AND MEASUREMENT APPLICATIONS
Load and fatigue testing on components

Mechanical component testing

Leak-testing on pipes' components
Our Knowledge & Experience