Research results can lead to new technology for form guidance of scopes
The Biomechanical Engineering research group at the Delft University of Technology has opted for an HBM force sensor in their research on friction between steel cables and various types of rubber. At first glance, this may seem like a marginal area of research, but the findings may lead to new technologies for form guidance of flexible endoscopes (long, flexible hoses with a camera on the end), possibly resulting in considerable savings in the medical sector. Over the short term, it may be possible to go ahead and implement the technology in defense and police applications for the detection of explosives, for instance, and peering into enclosed spaces.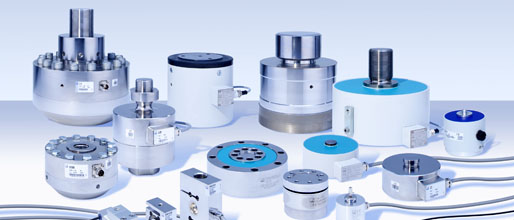 Force transducers from HBM
The research on friction between steel cables and rubber was part of a PhD thesis study by Arjo Loeve, who is now a post-doctoral researcher. This study was geared towards the development of new technology for form guidance of scopes, to be used for medical examinations in the human body. During insertion of flexible endoscopes, undesired bends sometimes occur in the endoscope hose, which may cause issues such as painful stretching in the patient's intestine. This may even give rise to adverse complications, such as perforation of the intestine during a colonoscopy. Some manufacturers have actually introduced technologies for form guidance onto the market, but their functioning is not yet optimal and they are extremely expensive. Most endoscopes do not use form guidance yet, and only offer limited options to fix the shape of the hose.