OEM Sensors for the Medical Industry
These sensors are used for the measurement of mechanical stress for monitoring force in medical infusion devices, or sensors and display units employed in patient weighing systems.
Please note: The images of our products shown below are samples for reference only, as there are many variations available. Please contact oemsensors@hbm.com for more information.
Customized beam and force sensors are designed to fit existing structures or to turn an existing structure into an active sensor. They are most often used for weighing and monitoring a patient in a hospital bed or stretcher. The materials are designed to meet the performance and accuracy requirements.
Hermetic Strain Gauge Based Sensor for Autoclave and KOH
Hermetic strain gauge based sensor are used in autoclave and KOH for medical devices and instruments. Glass to metal sealing provides force measurements in a construction fully capable of KOH/autoclave cleaning. All custom shapes are available to specifically match customer force specifications.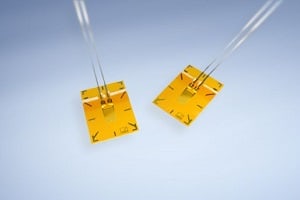 Standard and Custom Strain Gauges
Strain gauges with various creep compensation values are specifically designed for transducer manufacturing. HBM is one of the largest strain gauge manufacturers in the world. Therefore, hundreds of strain gauge designs are available. If one is not available, HBM can design a customized strain gauge to meet your specific needs.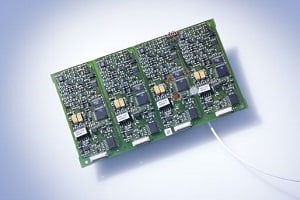 Digital AED Transducer Electronics
The AED converts the signals supplied by analog load cells into digital data and helps make the implementation of your process control systems easy and convenient.
Brochure: OEM Sensors: Custom Load, Force, Torque and Pressure Sensors for OEM Applications
Sign in to download
For specific OEM Sensor inquiries, CAD drawings and data sheets, please contact us at oemsensors@hbm.com.