Strain Gauge Fundamentals
Strain gauges have been around for almost 80 years and continue to be key assets for measuring fatigue and testing materials for productivity and safety reasons. But how do I calculate material stress from strain? How can I select the right strain gauge and install it correctly?
HBM is commited to promoting a knowledge exchange about measuring strain with strain gauges. Our experts dug deep to provide their best answers for you about all the important questions regarding strain measurement using strain gauges. Click an option below to direct you to the content on the page.
1. Basics of Strain Measurements and Experimental Stress Analysis
2. Selecting the Right Strain Gauges, Adhesives, Covering Agents and More
3. Installation of Strain Gauges: All There Is to Know
4. Reduction and Elimination of Measurement Errors
5. Acquiring Data with the Right Hardware and Software
6. Training, Webinars and References on Strain Measurements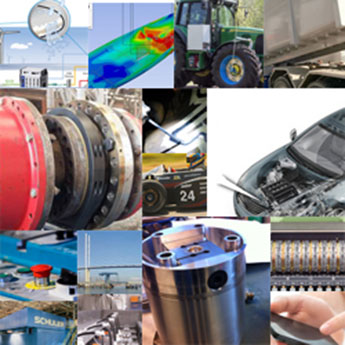 Customer Stories
HBM sensors, measuring amplifiers and software products are used worldwide in thousands of development projects and a wide range of industries. Our case studies gathered on this page show the diversity in which HBM products are used.

Events & Seminars
The HBK Academy offers seminars and trainings for all knowledge levels from beginner to measurement application professional.