Optical Strain Sensor Fundamentals
Optical strain sensors, namely those based on Fiber Bragg Grating (FBG) technology, have been gaining increased attention particularly in the field of infrastructure monitoring over the past decades. But how does an optical sensor work? How do we compensate for optical losses? How many sensors can be integrated into one single fiber? Our experts dug deep to provide their best answers for you about all the important questions regarding strain measurement using fiber optical sensors. Click an option below to direct you to the content on the page.
1. An Introduction to Optical Strain Measurements
2. Basics of Fiber Bragg Grating (FBG) Technology
3. Selecting the Right Strain Sensor, Adhesives and Accessories
4. Installation of Optical Strain Sensors: All There is to Know

Tips for Correct Welding of Strain Gauges
Some environments are not suitable for bonding strain gauges, e.g. because of very low temperatures or excessive dust formation, e.g. on construction sites. Weldable strain gauges are the best choice for being used in this type of environments.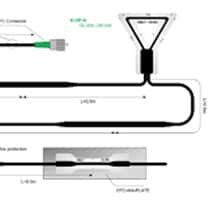 Configuring optical sensors
One of the advantages of Fiber Bragg Grating (FBG) technology is its intrinsic multiplexing capability. The sensors can have both specific and different Bragg wavelengths and can be connected in series without compromising the correct reading of the measurements as long as the sensor signals do not overlap.
5. Applications of Optical Strain Sensors: Looking Beyond
6. Acquiring Data with the Right Hardware and Software

Optical Interrogators for Fiber Optic Sensing
FBG sensors are easy to install, electromagnetically safe and can also be used in highly explosive atmospheres, but having the right interrogator in place is important to retrieve the most accurate measurements.

FS22: Industrial BraggMETER
The FS22 Industrial BraggMETER for static and dynamic optical measurements is designed to interrogate Fiber Bragg Grating (FBG) based sensors in industrial environments. It can operate at a sampling rate of 1000 S/s.
7. Free Training on Optical Strain Measurements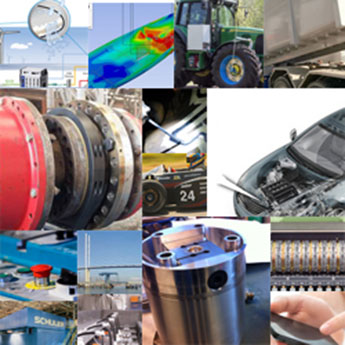 Customer Stories
HBM sensors, measuring amplifiers and software products are used worldwide in thousands of development projects and a wide range of industries. Our case studies gathered on this page show the diversity in which HBM products are used.