Sustainable Solutions in eMobility: HBM's One-Stop Shop for All Your Test and Measurement Challenges
The future of mobility is electric. Commercial EVs (electrical vehicles), aircraft run on battery-electric propulsion systems, and electric and hybrid ships are soon going to dominate the mobile landscape. The increasing emphasis on sustainability plays a vital role in the way providers of mobility are shaping their products.
HBM supports clients with the right tools that make their products more sustainable by optimizing efficiency, performance and range, enhancing structural durability, and conducting thermal analysis.
Electric Powertrain Testing – In the Lab, Field, and Production
Testing drives and power trains is a key task in the vehicle development process. Since next-generation cars and large utility vehicles need to offer substantial increases in efficiency, it is essential for every motor and drive to be precisely tested.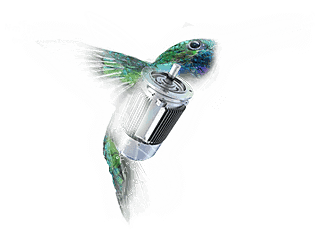 Power Analysis: The Test System for Electrical Inverters and Electrical Machines
HBM provides a dynamic power analysis solution that records raw data, utilizes the full bandwidth of the HBM torque sensors, and allows users to view their signals without the need for a power analyzer or an oscilloscope. The eDrive system can be expanded to fit your needs with as many as 51 electrical power measurements and 6 mechanical power measurements, making it the perfect fit for both simple and complex drivetrains.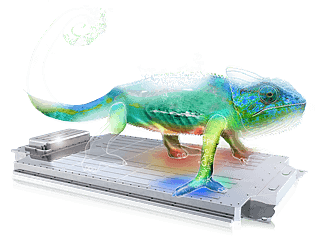 Thermal Validation: The Complete and Safe Measurement Chain for Your Testing Needs
Thermal analysis and thermal durability testing are crucial validation steps in the development process, preceding the release of a component, an overall powertrain, or a vehicle to the market. Thermal validation influences packaging, cooling and heating systems, overall life-time, reliability and environmentally safe operation.

Structural Durability: Your Unique Solution for Structural Testing of Stress and Fatigue
eMobility designs will drive a new era of structural durability testing. New lightweight material and innovative structural concepts are necessary to fulfill the demand for range, robustness, safety, energy, and cost efficiency. Read more about HBM's product and service offerings for everything related to structural durability testing.

What Our Customers Say About Us
"Our innovative wind power systems promote the clean energy revolution. To achieve this, we need partners that join us in breaking new ground. The HBM experts enable us to get optimal results from our tests. They have always assisted us quickly in our projects worldwide, due to their global presence."

– Martin Bode, Senior Chief Engineer at aerodyn engineering

Going the Extra Mile: Supplementary Service and Support
Our service and support team will assist you with all issues pertaining to test and measurement applications:
Turnkey solutions in project engineering
Hands-On Training: Seminars by the HBM Academy for Your eMobility Application