Genesis HighSpeed Transient Recorder & Data Acquisition System
Your modular platform for fast measurements of electrical and mechanical parameters. A transient recorder, data recorder and data acquisition system – all in one. Build your own configuration consisting of a mainframe, data acquisition input cards and the Perception software.
Also available: Fitting devices with signal conditioning for all commonly used sensors and fiber optical isolated digitizers for signal acquisition, even in the high-voltage range.


Highest sampling rates up to 250 MS/s
Switching sampling rates in dual acquisition mode
Display and review gigabytes of data in just a few seconds

Designed for non-repeatable tests
Linux based OS in tethered mainframes
Safe recovery of data after power loss


Small & High Channel Count applications
Easy to integrate
For all required Sensor Types
Electric Power Testing


HBM provides the entire measurement chain for electrical power testing - from electrical machine testing to high voltage and complex inverter control testing in the automotive, ground vehicle, and aerospace industry as well as the manufacturing, production, and energy industries.
Your eDrive system, based on the Genesis HighSpeed DAQ, will be the core to your success:
up to 51 power and as many as 6 torque channels, equipped with our class-leading torque transducers. In addition, temperatures, CAN, and vibration signals will be recorded in a single system.
eDrive does not only give "efficiency", but it also helps to understand the drive and to improve the efficiency.
eDrive can display (like a scope) and store huge amounts of raw data in real-time for extended periods (like a DAQ).
Material Testing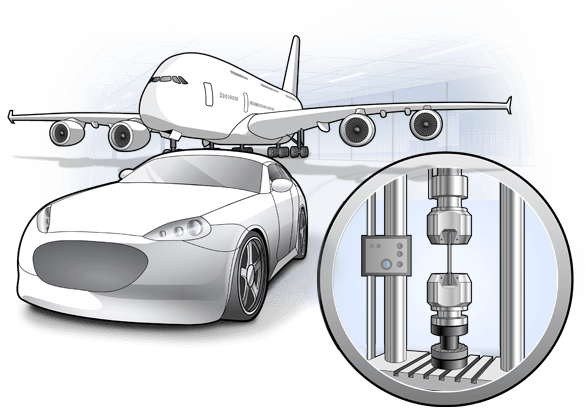 There are different kinds of high-speed material tests like Drop tests, Impact tests, Split Hopkinson bar tests, Crash test or Explosion and Ballistic tests. What they all have in common is that they reproduce extreme events and need to be perfect as they often cannot be reproduced at reasonable expense.
HBM's Genesis HighSpeed DAQ system provides a solution that has been tried and tested in shock, vibration and impact tests in the market for many decades.
Perfect interaction with the integrated Perception software guarantees absolute data security
Extremely high sample rates of up to 250 MS/s allows deep insights into the test objects
Select Your Genesis HighSpeed DAQ System
Your Genesis HighSpeed DAQ System consists of three components:
A mainframe: The backbone of your system. It can a mainframe with integrated Windows PC with touchscreen. They are the right choise for portable or benchtop use in an instrument-like fashion Or you can choose to use a tethered mainframe which is supposed to be used stand-alone or with a PC connected via Ethernet. Perfect for fixed installations.
Note that you can also link multiple mainframes.
The input boards: Depending on your requirements, you can choose and combine the input boards for your application.
The Perception software, which is designed for fast and reliable processing of large amount of data and is therefore ideal for high-speed data acquisition.
Need to use your own software? No problem, the Genesis HighSpeed hardware can be easily integrated into your own software.
How to Interface with Genesis HighSpeed and/or Perception

Would you like to use Perception software and/or the Genesis HighSpeed system for your own specific needs? No problem! You can integrate them into your specific environment and use them exactly the way you want by selecting one of the many different interfacing options.