DIS2116 Secure Digital Weighing Indicator
DIS2116 is the digital weighing system that enables your truck scales to comply with the latest requirements regarding security and efficiency.
Because DIS2116 features far exceed the functions of a purely digital display – they also enable all relevant characteristics (e.g. scale configuration, off-center load compensation, legal-for-trade modes, measurement signal filters) to be easily configured, at the same time providing maximum data security.
Easy operation of the weighing system is a must, especially when used on vehicle scales, truck scales and railroad track scales with many loading operations every day. Thanks to its intuitive control DIS2116 allows you to change all relevant settings very quickly. You benefit in particular from the time-saving, electronic off-center load compensation that is performed easily and very precisely at high reproducibility.
In addition, DIS2116 complies with the highest data security standards. Latest EC directives require manipulation-proof data transmission. In its legal-for-trade mode, the DIS2116 digital weighing system guarantees secure, encrypted data transmission.
The DIS2116 interfaces open up virtually all connection opportunities for integration of the scale electronics into other systems. An Anybus port for connection to Ethernet or other bus systems is available as an option.
Combined with the C16i load cell the DIS2116 operates as a purely digital measuring chain. You benefit from all advantages of secure, digital signal processing - for example, signal quality, tested EMC and dynamics without data loss. One DIS2116 allows configuration of vehicle scales with up to three segments, each with maximal eight load cells. The VKD2R-8 digital junction box is used for connecting the load cells in parallel.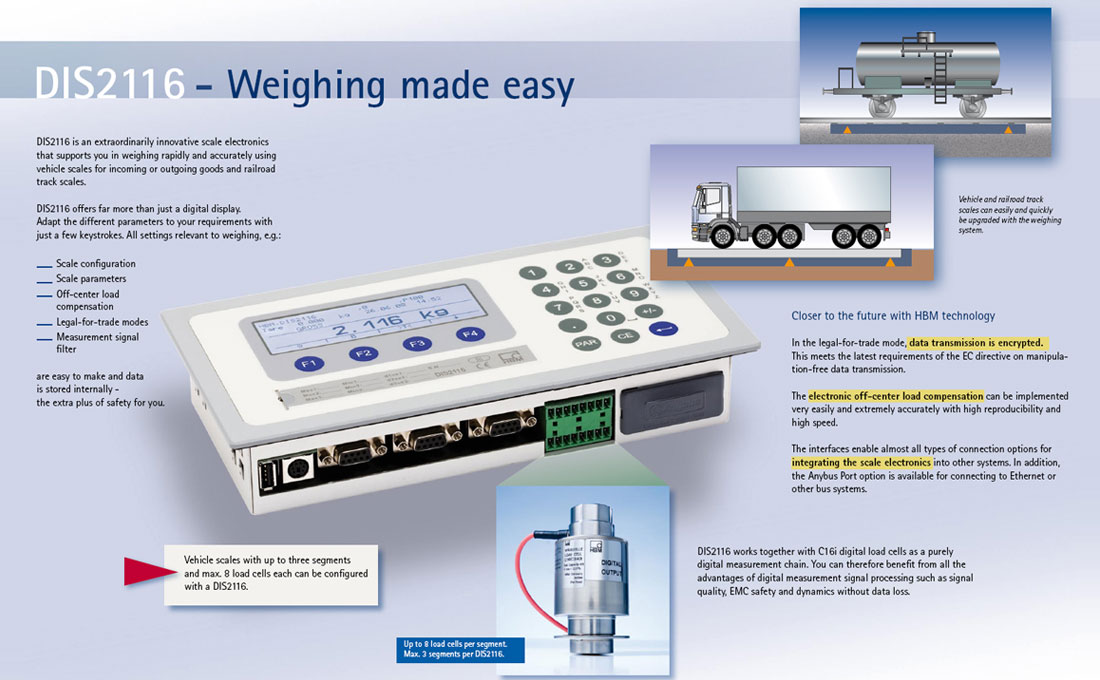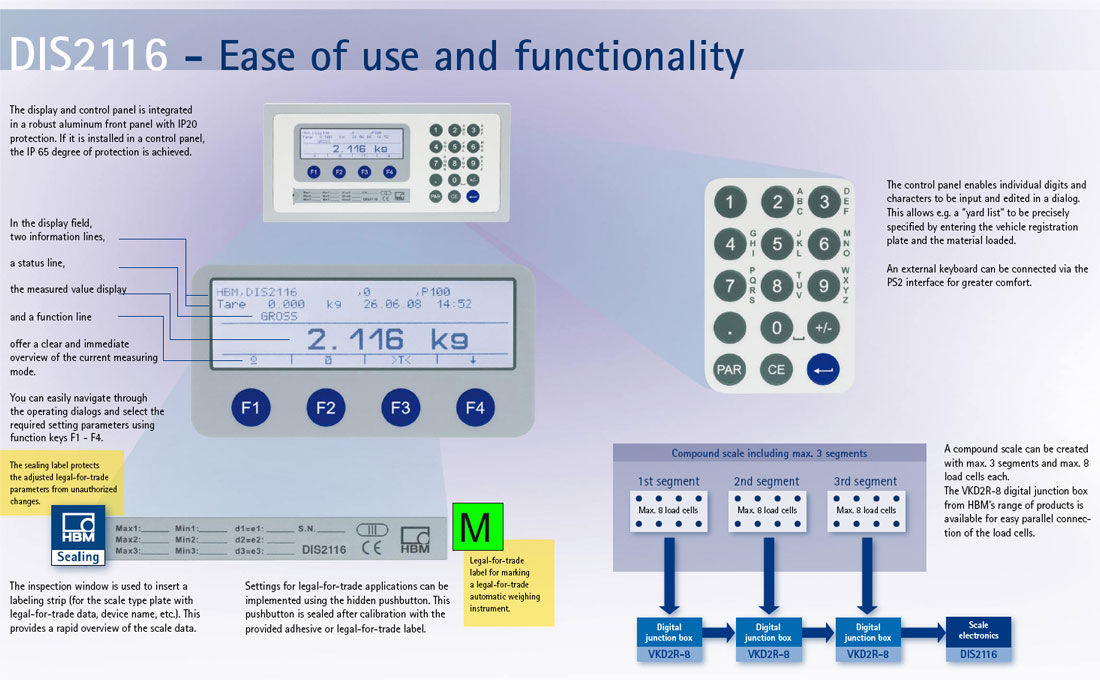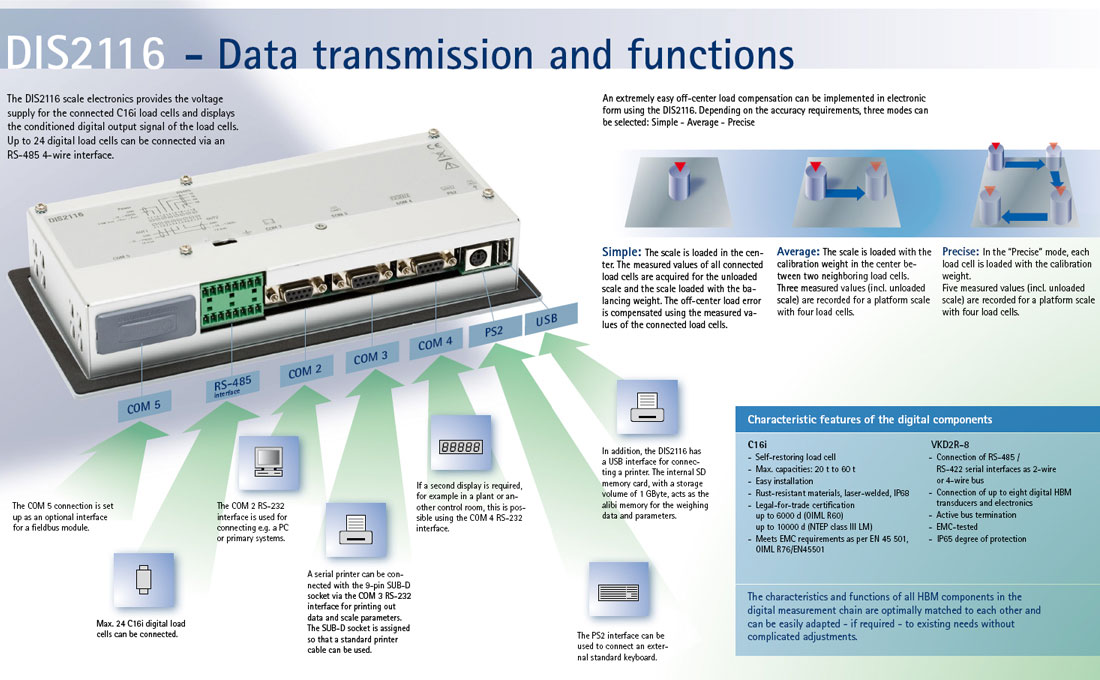 For connecting digital load cells
Alibi memory for printed data and configuration
Encrypted data transmission between load cell and DIS2116
COM port for a printer (RS-232 or USB)
PS/2 connector for external keyboard
Database function for check-in and check-out scales
More interfaces for data exchange with host system
EC type approval certificate available
Off-center load compensation with DIS2116
In order to prevent measuring errors, off-center load compensation is required prior to putting into service a weighing machine. In many cases, off-center load compensation is time-consuming and complex. Benefit from the DIS2116 weighing electronics' innovative off-center load compensation function.