QuantumX MX410B: Measure Sensor Signals up to 200 kS / s
The QuantumX MX410B universal 4-channel data acquisition module allows for particularly precise and fast acquisition of measured data. It offers a wide range of applications and an excellent price-performance ratio.
The MX410B is a module of the QuantumX series and enables mechanical quantities such as force, displacement, pressure, and acceleration, as well as vibration and sound, to be measured with very high precision and speed. The data acquisition device is, thus, universally applicable and optimally suited for use in highly dynamic test bench analyses.
The MX410B can be employed as a standalone instrument or combined with other QuantumX modules to ensure maximum scalability. The measuring amplifier's fields of application include machine building, aerospace, the automotive industry, and research—for instance, in crash tests or vibration analyses, including additional acoustic testing and sound pressure analyses. The MX410B's high signal bandwidth of 160 dB enables the measuring amplifier to acquire vibration and sound with high precision.
Moreover, the DAQ module enables a complete measuring chain to be implemented, ranging from the sensor through the software to data analysis. The QuantumX MX410B measuring amplifier offers high precision and an excellent price-performance ratio and thus provides a highly cost-effective solution to complex and highly dynamic measurement tasks.
Accuracy class: up to 0.05%
Sampling rate per channel: up to 100 kS/s
Sampling rate in 2-channel mode: up to 200 kS/s
Signal bandwidth: 40 kHz
An A/D converter with a very high resolution (24-bit) which facilitates synchronous and parallel measurement
Noise suppression
Optional low-pass filter (Bessel and Butterworth) from 0.1 to 20,000 Hz
AutoCal routines allow for compensation of 100% of the cable lengths, as well as of the temperature
Real-time computation of Peak and RMS
Working standard calibration certificate according to ISO 10012 stored in the module
DAkkS certificate (ISO 17025) from HBM on request


Exact results thanks to high resolution and noise reduction
Safe and fast integration due to electrically isolated inputs
Easy transducer installation owing to TEDS
Freely scalable through the use of additional distributed or centralized QuantumX modules
Four analog real-time outputs with 16-bit resolution and low latency


Easy integration and high scalability as a module of the QuantumX series
Four inputs that can be individually configured
Up to six transducer types can be connected per channel
Compatible with the following transducer types: Strain gauges in half- and full-bridge configurations (DC or carrier frequency), piezo-resistive full bridges, inductive half- and full bridges, as well as voltage, current, and IEPE (ICP)
Advanced catman analysis software
Easy data transmission through Ethernet
Broad supply voltage range (DC) of 5 to 24 V that can be configured for each channel


Universal measurement solution with comprehensive selection of transducers and powerful analysis software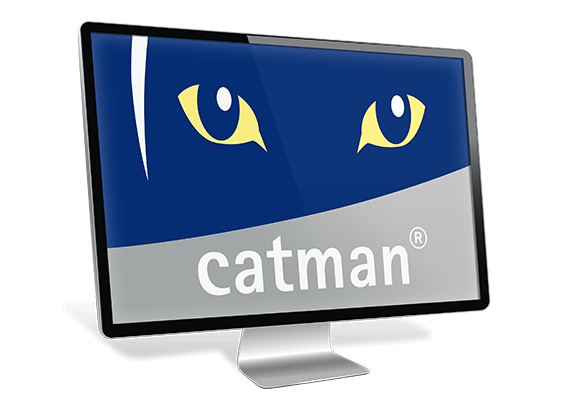 Also available as ruggedized version
SomatXR MX411B-R: Ultra-rugged universal data acquisition module for highly dynamic measurement tasks.
Download the CAD step files for this product
QuantumX MX410B CAD step files
QuantumX MX410B Accessories CAD step files
Title / Description
Language
Products
Language
Content Types
Data Sheets
QuantumX MX410B - Data Sheet
English
QuantumX MX410B - Datenblatt
German
QuantumX MX410B - データシート
Japanese
QuantumX MX410B - 數據表
Chinese
Brochures
QuantumX - Brochure
English
QuantumX - Brochure (US-Version)
English (US)
QuantumX - Broschüre
German
QuantumX - Folheto
Portuguese
QuantumX - ブローシャー
Japanese
QuantumX - 小冊
Chinese
Operating Manuals
HBM Common API - User Manual
English
HBM LabVIEW Driver - User Manual
English
QuantumX - Bedienungsanleitung
German
QuantumX - Operating Manual
English
QuantumX - 操作說明
Chinese
QuantumX - 設置マニュアル
Japanese
QuantumX CANape Driver - Operating Manual
English, German
QuantumX CANbus - Operating Manual
English, German
Accessories
QuantumX / SomatXR - Uninterruptible Power Supply - Data Sheet
English
QuantumX / SomatXR - Unterbrechungsfreie Stromversorgung - Datenblatt
German
QuantumX Adapter BNC to SubHD15 (SUBHD15-BNC) - Information
English, German
QuantumX BPX001/BPX002/BPX003 Backplane - Information
English, German
QuantumX BPX002-SIDE Desktop-Kit – Information
English, German
QuantumX case clips (CASECLIP) - Istruzioni di montaggio
Italian
QuantumX case clips (CASECLIP) - Mounting Instructions
English
QuantumX Portamoduli BPX001 - Informativa
Italian
QuantumX SCM-HV - Quick Start Guide
French, German, English
QuantumX SCM-SG120/350/700/1000 - Quarter Bridge Adapter
English, German
Driver
HBM CANape Driver 32-bit


The driver allows you to integrate all QuantumX / SomatXR measurement modules in CANape 13.0, 14.0, 15.0 and 16.0.

Date: 06/2018 | Version: 4.1.5 | Size: 11 MB
Related Documents: Release Notes


Multilanguage
HBM CANape Driver 64-bit


The driver allows you to integrate all QuantumX / SomatXR measurement modules in CANape 17.0 and 18.0.

Date: 01/2021 | Version: 4.1.6 | Size: 12 MB
Related Documents: Release Notes


Multilanguage
HBM Common API 6.2


The HBM Common API enables users to develop their own PC software application, integrating DAQ systems like QuantumX, SomatXR, PMX and MGCplus.

The download includes the free of charge API as well as documentation and example programs in C#.

Date: 01/2022 | Version: 6.2 | Size: 28 MB
Related Documents: Release Notes


Multilanguage
HBM DIAdem Driver


The driver allows to integrate QuantumX, SomatXR, PMX and MGCplus in DIAdem (32 and 64 Bit). Only available in German language. Please see the Release Note for further details and requirements. The download can be used 30 days as trial. To unlock the license, a license key must be purchased.

Date: 05/2020 | Version: 1.2.1 | Size: 66 MB
Related Documents: Release Notes


German
HBM LabVIEW Driver 32-bit


The driver allows to integrate QuantumX, SomatXR, PMX and MGCplus in LabVIEW. Please see the Release Notes for further details and requirements. The download can be used 30 days as trial. To unlock the license, a license key must be purchased.

Date: 02/2021 | Version: 4.0 | Size: 24 MB
Related Documents: Release Notes


Multilanguage
HBM LabVIEW Driver 64-bit


The driver allows to integrate QuantumX, SomatXR, PMX and MGCplus in LabVIEW. Please see the Release Notes for further details and requirements. The download can be used 30 days as trial. To unlock the license, a license key must be purchased.

Date: 02/2021 | Version: 4.0 | Size: 24 MB
Related Documents: Release Notes


Multilanguage
Declaration of Conformity
1-KAB, K-KAB (cable) - EU Declaration of Conformity
Multilanguage
QuantumX - EU Declaration of Conformity
Multilanguage
QuantumX - Product Type Pattern Approval Russia 2012
Russian
QuantumX - Product-Type Pattern Approval Russia 2017
Russian
Firmware
MX/CX-Module (B version and older)


Modules: all B type modules like MX840B/-R, MX471B/-R, … and CX27B (not for CX22B/-R-W, CX27C or MX471C/-R).

Necessary tools: MX Assistant or catman Easy/AP

Date: 12/2022 | Version: 4.46.6 | Size: 14 MB
Related Documents: Release Note EN
Release Note DE


Multilanguage
Software
catman Easy / AP / PostProcess


Software for data acquisition, visualization, analysis and reporting of measurement data for your PC or QuantumX/SomatXR Data Recorder.

Date: 03/2023 | Version: 5.6.1 | Size: 467 MB
Related Documents: Release Notes


Multilanguage
HBM Device Manager


The HBM Device Manager is a service tool to scan the network for available HBM devices.

Date: 12/2019 | Version: 2.0 | Size: 7 MB
Related Documents: Release Notes


Multilanguage
PROFINET GSDML File


GSDML file and picture for QuantumX / SomatXR CX27C Gateway

Date: 06/2018 | Version: V2.33 | Size: 5 KB

Multilanguage
QuantumX / SomatXR System Package


Hint: Please unzip the package and then execute "start.exe" to install:

• MX Assistant

• HBM Device Manager

• All manuals, datasheets, step files, online help files, leaflets, etc.

Date: 12/2021 | Version: 4.13.1 | Size: 590 MB
Related Documents: Release Notes DE
Release Notes EN


Multilanguage
Tech Notes
TECH NOTE - Analog to Digital Data Path in QuantumX Modules


This TECH NOTE describes in general the digitalization path in QuantumX data acquisition modules, explaining anti-aliasing filter, analog to digital conversion, digital filtering, scaling, datarate and distribution of data within the data acquisition system or to a data sink whether this is a storage medium or gateway.

Multilanguage
TECH NOTE - IEEE1588:2008 Precision Time Protocol in Data Acquisition and Testing


This TECH NOTE explains the highly accurate time sync mechanism Precision Time Protocol or short PTP, its advantages and its use in Test & Measurement applications.

Multilanguage
TECH NOTE - IEEE1588:2008 PTPv2-Switches and Grandmaster Clocks


This TECH NOTE shows available and tested PTP components together with HBM equipment and can be used as reference source giving you some recommendations.

Multilanguage
TECH NOTE - Noise Analysis using QuantumX and catmanAP


This TECH NOTE shows the possibilities and potential in using one single solution for your projects acquiring all crucial quantities - mechanical, thermal, electrical, noise, visual and position over to data storage, analysis and reporting using QuantumX and catmanAP software.

English
TECH NOTE: Integrated Electronics Piezo-Electric Sensing (IEPE)


Sensors based on piezo-electric and with integrated electronics explained in detail. IEPE characterises a technical standard for piezoelectric sensors which contain built-in impedance conversion electronics with constant current supply. IEPE sensors are used to measure acceleration, acoustics, force or pressure.

Multilanguage
TECH NOTE: Using WLAN in large scale measurement and telemetry applications


This Tech Note describes why WLAN is one of the most suitable wireless network technologies for large scale measurement and telemetry applications. It will show its potential, advantages and challenges, as well as how it's already used in real life applications.

English
TN119_HBK_IEPE-Sensing.pdf


IEPE characterises a technical standard for piezoelectric sensors which contain built-in impedance conversion electronics with constant current supply. IEPE sensors are used to measure acceleration, acoustics, force or pressure.

English