Basics
In this tutorial, you will learn how to use EVIDAS DAQ software for your measurement.
Check out this video in order to learn how to perform a measurement with up to 128 optical sensors and MXFS optical interrogator.
This tutorial shows you how to set up a triggered measurement.
Review of previous recordings
This video explains how you can visualize the review data and live data together.
Live Data Analysis
In this video you will learn how to do a frequency analysis during a measurement.
This video explains how to calculate principle stress, strain and other quantities from your rosette.
Connecting EVIDAS to Other Softwares
Streaming to Microsoft Power BI
This tutorial shows you how to set up EVIDAS for streaming to Microsoft Power BI. For further information, read the TechNote.
Streaming to Bosch's Nexeed Production Performance Manager
In this tutorial the set up of EVIDAS for streaming to Nexeed Production Performance Manager is demonstrated. Find out more in this TechNote.
In this video you will learn how to set up EVIDAS for streaming to InfluxDB Power BI. More information in this TechNote.
White Papers
What Are the Potentials of the Cloud for Future Measurement Technology?
Sensor. Amplifier. Software. This is the "traditional" measurement chain, as used for decades in testing and inspection projects, and production and infrastructure monitoring. However, this measurement chain is now changing because of cloud technology. What advantages does cloud technology offer the user? Where can we expect the greatest leaps ahead in terms of efficiency and innovation? And moreover, what are the risks of using this new technology?
Sign in to download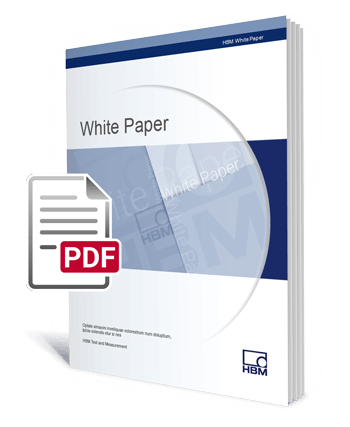 The Benefits of EVIDAS Essential
Comfortable and fast channel configuration:

Chart based (as fast as Excel®)
TEDS (Plug & Play)
Sensor data base (systematically)

Data acquisition with HBM DAQ systems
Data storage in all common data formats
Visualization and live analysis
Live visualization of measured data (y(t), numeric display, and tables)
Visualization of data from previous recordings (also during the measurement)
Live data analysis with mathematical functions
Statistics
Visual feedback on user actions
Individual channel configuration dialog
Includes HBM Cloud-Storage with 5 GB space
Access data from everywhere in the world
Share data with colleagues
HBM webinars are the perfect source to expand your knowledge - they take only about 30 minutes. Here you will find the webinar about EVIDAS DAQ software. Sign in and enjoy free access to all HBM webinars.