SomatXR MX460B-R - Rugged Impulse and Frequency Measurement Module
Do you want to measure torque, rotational speed, angle, position, or displacement in harsh environments? If so, the MX460B-R 4-channel, digital impulse and frequency measurement module that comes in a rugged enclosure and features round plugs is the right solution for you. The MX460B-R is suited for precise acquisition of digital signals in off-road vehicle testing or test bench applications. In addition, the SomatXR MX460B-R also acquires information resulting from pulse width measurements or crank angle sensors to facilitate TDC (Top Dead Center) or angle-based data analysis in combustion engine testing. The module allows torsional vibration analysis and differential angle calculation in real time, due to its ability to forward the results to running test automation and control systems.
Rugged modules are obviously the first choice, particularly in powertrain testing, since vibration, temperature, and leaking liquids must not impact the module and your testing job. The SomatXR MX460B-R, combined with HBM torque sensors, and the use of advanced digital inter- and extrapolation, ensures high-resolution digital torque and rotational speed frequency measurements with highest dynamics of up to 1 MP/s and an output rate of 100 kS/s.
Temperature range: -40 to +80 °C
IP65/IP67 degree of protection (dust, water)
Vibration-proof up to min. 10 g
Shock-proof up to 75 g
Stand-alone use in the field due to SomatXR data recorder
Working standard calibration certificate according to ISO 10012 stored in the SomatXR module
DAkkS certificate (ISO 17025) from HBM on request


Precise measurement results in harsh environments
Acquisition of torque, rotational speed, angle, position, or displacement
Sample rates of up to 100 kS/channel
Signal bandwidth of up to 40 kHz
Torsional vibration analysis
Differential angle calculation


For mobile use in harsh environments
For test stand applications
Compatible with other data acquisition systems
Ethernet TCP/IP communications outputs
Synchronization using IEEE 1588 (PTPv2)


Easy to integrate and expandable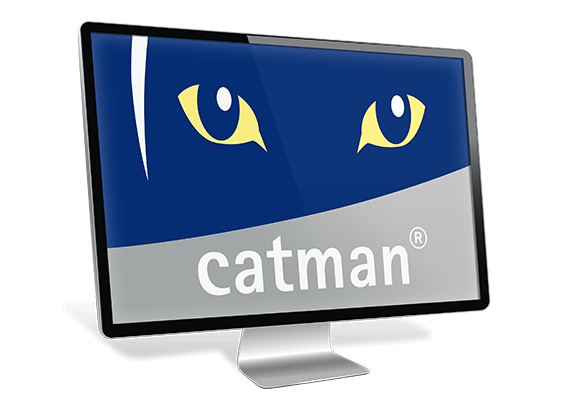 Flexible, modular and expandable
SomatXR modules can also be used in combination with other data acquisition systems (e.g. QuantumX). In just a few simple steps you can put together a highly individualized data acquisition system scaled to your specific needs. The modules communicate via Ethernet TCP/IP and are synchronized using IEEE 1588 (PTPv2).
Professional software support
SomatXR users benefit from a powerful software package. Every measurement module can be connected to the PC and catman measurement software via Ethernet. The SomatXR data recorders allows stand-alone use in the field without a PC. This ensures that the data is easy to acquire, clearly visualized and smartly analyzed.
Download the CAD step files for this product
SomatXR MX460B-R CAD step files
SomatXR MX460B-R Accessories CAD step files
Title / Description
Language
Products
Language
Content Types
Data Sheets
SomatXR MX460B-R - Data Sheet
English
SomatXR MX460B-R - Datenblatt
German
Brochures
SomatXR - Brochure
English
SomatXR - Broschüre
German
Operating Manuals
HBM Common API - User Manual
English
HBM LabVIEW Driver - User Manual
English
SomatXR MX Modules - User Manual
English
SomatXR MX Modules - 取扱説明書
Japanese
SomatXR MX Modules - 操作說明
Chinese
SomatXR MX-Module - Bedienungsanleitung
German
Quick Start Guides
SomatXR Rugged DAQ - Quick Start Guide
English, German, Spanish, French, Italian, Portuguese, Chinese, Japanese, Korean
Accessories
QuantumX / SomatXR - Uninterruptible Power Supply - Data Sheet
English
QuantumX / SomatXR - Unterbrechungsfreie Stromversorgung - Datenblatt
German
SomatXR - Ethernet Extension Adapter - Mounting Instructions
English
SomatXR - Mounting Brackets for single units - Mounting Instructions
English, German
SomatXR - Mounting Brackets for stacked units (Casemount2/3) - Mounting Instructions
English
SomatXR - Power Plug (ODU, 4-pin, push-pull) - Mounting Instructions
English, German
SomatXR - Universal Mounting Fixture (Casemount-UMB) - Data Sheet
English
SomatXR Accessories - Data Sheet
English
SomatXR Zubehör - Datenblatt
German
Safety Instructions
SomatXR - Safety Information
English, German
Declaration of Conformity
1-KAB, K-KAB (cable) - EU Declaration of Conformity
Multilanguage
SomatXR and accessoires - EU Declaration of Conformity
Multilanguage
Tech Notes
SomatXR - Tech Notes
English