Piezoelectric measurement technology from the sensor expert
PACEline - that's the name of HBM's line of force sensors, strain sensors and charge amplifiers based on piezoelectric technology.
When is the piezoelectric measuring chain the better alternative?
Piezoelectric sensors offer unique advantages in many applications:
Where space is a constraint: Piezos are small and can be easily integrated.
When sensors are used with high initial load: 80 kN initial load - 500 N to be measured? Benefit from the option of short-circuiting the charge - irrespective of the force applied. When you perform a reset, no charge is applied. Select the electronics that provides the measuring range you actually need.
When extreme overload stability is required: Take advantage of the fact that the sensitivity and nominal (rated) force of piezoelectric sensors are unaffected by the load applied. Irrespective of whether you use a sensor with 20 kN or 120 kN - the output signal remains unchanged. If there is the possibility that high forces may occur, opt for 'one size larger' - without any adverse effects.
When extreme dynamics are required with small forces: When high dynamics are required, in particular with small forces, PACEline sensors are the right solution. Resonance frequencies well into the five-figure frequency range result in bandwidths that are required in your application.
Why choose piezo force sensors from HBM
Quality & range of products - All piezoelectric products comply with HBM's stringent quality standards. In addition, we provide you with a practice-oriented range of products covering the entire piezoelectric measuring chain.
Availability - We have sufficient quantities of our sensors, charge amplifiers and accessories in stock to ensure optimum availability for you.
Consulting - Benefit from our experience in force sensor technology and call us (+49 6151 803-6600) to clarify all commercial and technical questions.
Information - Our knowledge base and our glossary provide you with everything worth knowing about piezoelectric measurement technology. Benefit from our newsletters and information events as well as valuable trainings on force measurement technology.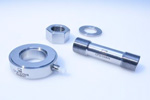 压电力垫圈需要事先加载预应力。最新的 CPS 预应力部件组使客户加载预应力更方便容易。他们采用不锈钢材料制成,能够提供所需的硬度和预应力相匹配的螺栓间距。
预应力部件组包括一个螺栓,一个垫圈和一个螺母。下图为其安装示意图。
附件
CSB4/1 接线盒
简化压电力传感器的安装过程。 CSB4/1 接线盒可以并行连接 4个传感器,提供一个放大器输出。其通过螺钉固定,外壳电隔离并能使传感器屏蔽。
电缆
所有的 HBM 压电力传感器电缆都是抗干扰的,可以覆盖所有的传感器温度范围。
规格:
温度范围: -55 到 +200°C
屏蔽: 半导体中间层,银包覆的铜编织物
护套: FPM
摩擦电噪音: 最大 1 pC
绝缘 20°C: 1014 ohms
阻抗: 50 ± 5 ohms
外径: 1.9 mm
弯曲半径: 10 mm
绝缘体: PTFE
我们的附件正在不断扩展,目前包括以下附件:
1-CCO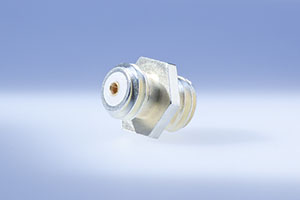 10-32UNF 连接器用于连接两根电缆
两端插头
用于电缆扩展
1-KAB143
电缆长度: 2, 3 或 7 m
两端 10-32 UNF 插头
用于所有带插头的传感器, CSB 接线盒和 CMA 放大器
1-KAB145

电缆长度: 0,2 或 3 m
两端 10-32 UNF 插头, 带保护功能
O形圈密封,用于恶劣环境
用于所有带插头的传感器, CSB 接线盒和 CMA 放大器
1-KAB176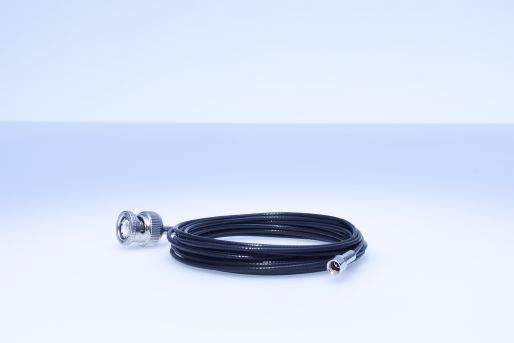 电缆长度: 2 或 3 m
单端 10-32 UNF 插头, 另一端为BNC 插头
用于所有带插头的传感器, CSB 接线盒和 CMA 放大器