HBMでは、弊社スタッフや業界の専門家による幅広いトピックを網羅した無料のライブウェビナーとオンデマンド(録画)ウェビナーを提供しています。お客様のスケジュールに合わせて、今すぐご登録ください。 皆様のご参加を心よりお待ちしております。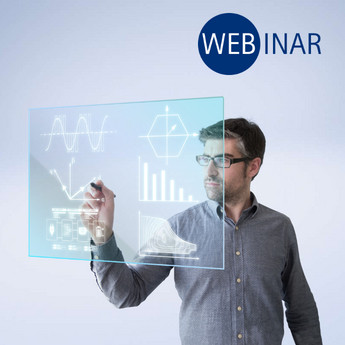 Power Analyzer Solution - Live Demo Sessions
Monthly Live Demo Sessions
In our monthly live demos, we will guide you through the requirements of electric power testing and power analysis. We will guide you through the hardware and software included in our eDrive power analyzer solution and answer all your questions. See you online!

高速回転下での正確なトルク測定方法に関するヒント
2022年5月11日(水) 03:00 PM ウェビナー(オンライン)
<ウェビナー内容>
最近、複数のモータが含まれている駆動システムのPowerや、効率の評価要求が高まっています。
HBKが提供するeDriveシステムは、マルチモータシステムを一台で測定、演算、解析が可能です。
高効率電動モータの開発では、同時に低振動、静音化も課題となっております。
・なぜ、モータ評価に電力計が必要か?
・増えるマルチモータ評価要求
・複数にまたがるモータPower/効率測定
・インバータ/モータ のPower測定における精度
・Power、効率等の演算結果を上位層へ転送 (CAN-FD, EtherCAT)
Webinars by Brüel & Kjær (part of HBK)

Sound Intensity Introduction for Sound Power
Tuesday, September 06, 2022 04:00 PM CET Online
The use of sound intensity rather than sound pressure to determine sound power means that measurements can be made in situ with steady background noise and in the near field of machines. It is above all a simple technique.